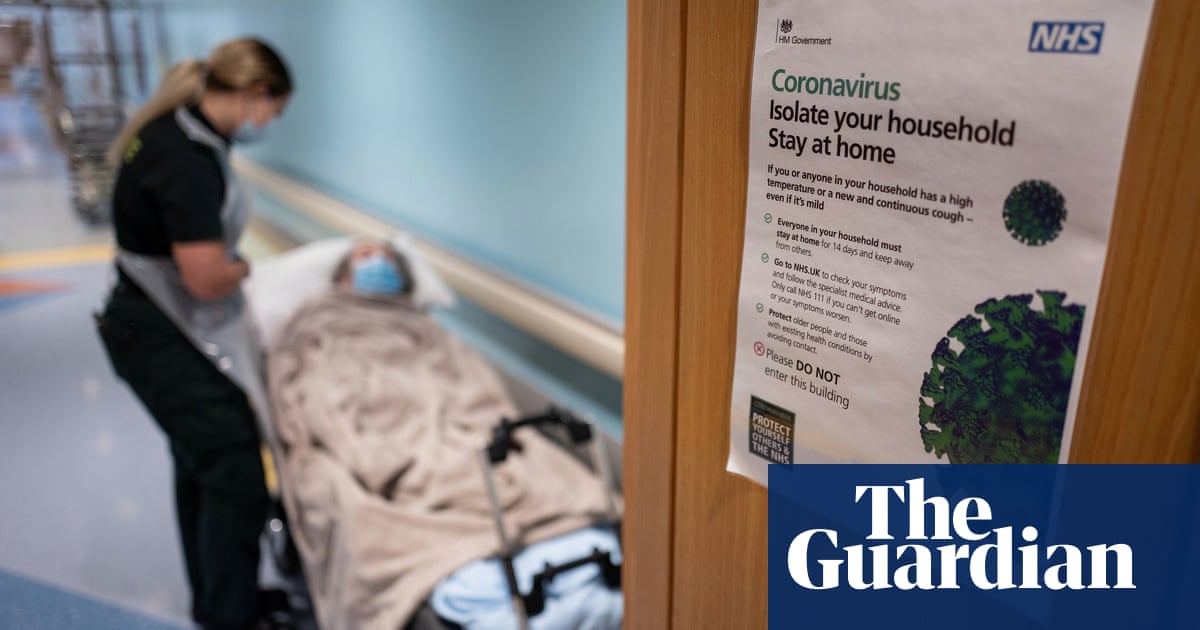 [ad_1]
Hidden patients could remain in hospital and blockade of NHS beds to receive them for delays in setting up "hot" care homes, Labor warned.
A plan to reduce the number of outbreaks of home-made coronaviruses in the care of infected people discharged from the hospital is coming to an end after dozens of municipalities lost the government deadline for naming locations.
By the end of October there was at least one facility approved for positive Covid discharges in all areas of England, the government ordered last month. It was part of an offer to prevent a recurrence of the spring pandemic, which killed more than 18,000 people after they were discharged into homes cared for without examination by thousands of patients.
But as hospitalizations with Covid rise, only 67 of the 151 local authorities have created them, according to data from the Care Quality Commission (CQC).
Shadow care minister Liz Kendall has said the shortage threatens the NHS. With Covid there were almost 15,000 people already in the hospital and the admission rate for the day was the same as on April 20th.
"The lack of a place to discharge patients is not bad for them, as well as for the NHS, which needs all the capacity to treat Covid patients and reduce the significant delay in cancer and other delays," he said. "The government needs to determine what it will do in every part of the country as a matter of urgency."
The Department of Health and Social Care (DHSC) received an order to establish care settings for people discharged from the hospital with coronavirus.
It has already updated the guidelines for the admission of Covid-positive patients, who now say that no cared-for home can be forced to accept anyone unless they are able to cope with the impact of the person's Covid-19 disease. If they refused, it would be the responsibility of the local authority to find alternative accommodation.
It is understood that some caregivers in households and municipalities have difficulty obtaining cheap insurance and finding suitable facilities.
According to data from Tuesday, 46 councils in England have not designated a "Covid-safe" facility for inspection by the CQC. Within that, 25 municipalities said they would not participate in the scheme, but would make alternative arrangements, including the use of community hospitals.
As of Nov. 13, only 74 "warm houses" have been created and approved, with 936 beds. Councils proposing alternatives, such as working with NHS facilities, have reportedly identified more than 700 beds.
Kate Terroni, chief inspector of adult social care at CQC, said: "Our mission is to ensure that the proposed locations for the naming scheme, which is a DHSC-led initiative, are certified for people with the Covid-19 test. and we will conduct control inspections, including at all permitted locations. "
He approached the DHSC for comments.
[ad_2]
Source link