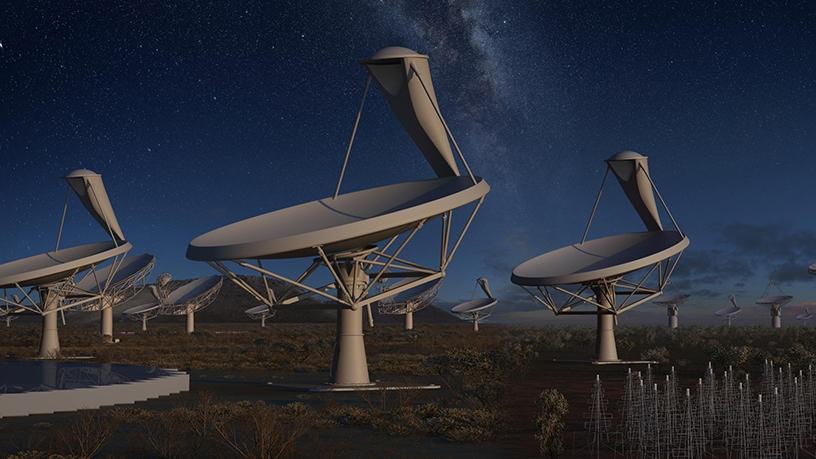 SKA is not a single telescope, but the telescope collection, called an array, must be extended in long distances.
AFor five years, two engineering consortiums have designed the necessary infrastructure to build the Square Kilometer Array (SKA) radio telescope.
This is according to the Kubayi-Ngubane Minister of Science and Technology of Mmolo, reporting on the latest advances in the empirical project.
The latest advances are: MeerKAT, SKA pioneer, 64-plate telescope.
South African consortium, South African Infrastructure (INSA), South American Radio Astronomy Observatory (SARAO). MeerKAT was designed, built and operated.
The SKA project is an international effort to build the largest radio telescope worldwide in the SKA Organization.
SKA is not a single telescope, but a collection of antennas for more than 3,000 kilometers. It will be carried out in two main stages: SA and Australia phase; and the second phase that will open to other African countries, expanding the Australian component.
Once finished, the science of transforming radio telescopes will be made to improve the understanding of the universe and improve fundamental laws of physics, controlling unprecedented tasks and more than a hundred times faster installation.
In a statement, the project's leading science and technology ministry is continuing to review the key components of the key infrastructures. The project will be in the transition phase nowadays.
According to the Department, this phase will design and distribute specific SKA elements at the system level.
A review of the systematic layout design will take place in December. The project will continue to include in the procurement phase, and then the construction, when SKA is established.
Kubayi-Ngubane was pleased with the progress of engineers who are part of the SKA project.
"SARAO, led by the National Research Foundation, has provided global infrastructure for MeerKAT, and has now attracted other national radio astronomy instruments to the SKA website.
"I am no doubt that the pioneering experience and good practices developed to carry out this telescope are in line with the INSA consortium to meet the strict design standards for SKA structure coverage."
Source link