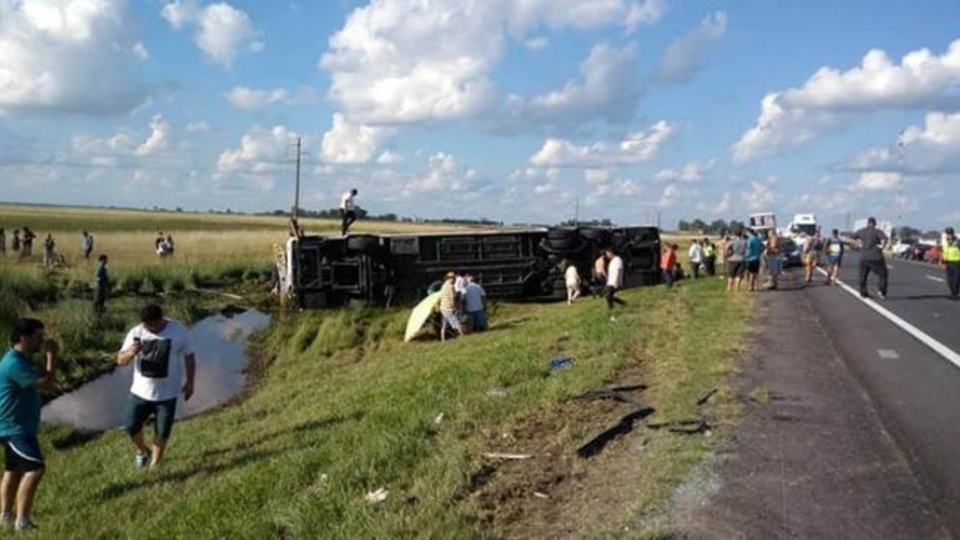 Five friends, including a two-year-old boy, fled during their long journey as they traveled across the 3rd National Route of Las Rotas. The buses went from Bahía Blanca to La Plata, but they were confused about 5.30, apparently, due to the debris break. The case was "triggered by homicides and punishments", so the opinions of experts will be determined by the answers.
The Jetmar company's bus, including the 888 and the JSD 185 patent, fell into the side of the road, with almost 25 passengers being hit by serious incidents.
According to the police, according to the accident, the driver of the bus, a man and his little son, and two women died. The victims identified Ignacio (boy), father, Luis Agustín Raffalli, María Paula Nogue, María Beatriz Zalarayeta and Alejandro Adrián Retrivi, a driver of the bus.
In the state of the accident, five volunteer firefighters from the neighborhood of Las Flores and Gorchs, including the SAME emergency service, and the Communal, Vial and Patrol Rural Police. The injuries were taken to the Las Flores hospital and some of them were sent to La Plata health centers.
Last month they died, "under the bus and in the water," said Alejandro Mauricio Las Floresko's Hospital Director, with 29 injured at the age of 27. According to the medical director, "most are harmful."
Source link