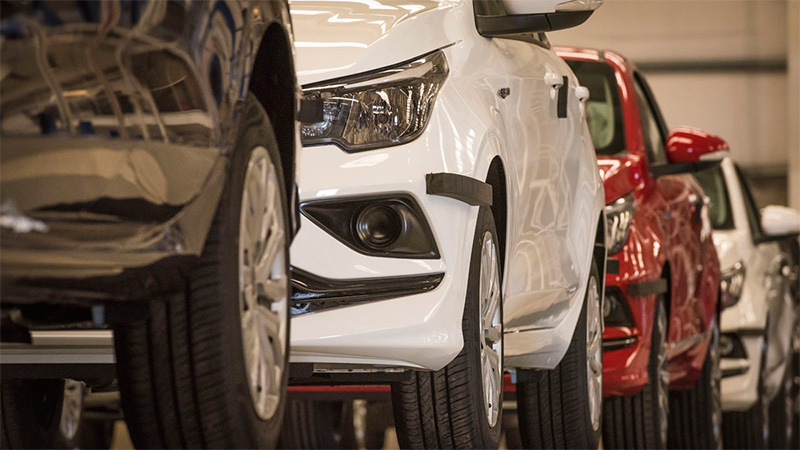 [ad_1]
The great devaluation of the weight that occurred at the end of April, the automobile sector entered the crisis. At the beginning of the year, with the activity register, sales fell, and in November, 0 km patents fell by 45% In December, they show a drop of around 37%.
According to the estimates of the sector, there are 240,000 units waiting for buyers among manufacturers, sellers and importers.
But the situation is even worse if this number comes from the production or nationalized cars. It does not take into account the need to enter the country before paying taxes in the port tax warehouses. Business news was reported to the newspaper Financial scope This situation can be around 20,000 km on the floor. In this way, the global number would be about 260,000 vehicles.
This month's sales volume – an average of 70,000 units – would be a four-month value, but taking into account the current level of activity, the situation is increasing. Until 2019, sector companies estimate that the market is less than 600,000 units. The most optimist believes that it can be overcome (they represent the second half of growth), but there are more hidden estimates that approximate 500 million approaches based on the projection of the last three months.
With a fair value of 550,000 cars, the stock at 0km of warehouses can reach a minimum of six months (usually a stock of dealers and a month in a factory).
That is to say, the sales of the deposits spend half the year, so it would be essential to produce or import from 0 km to that date. It is true that this is due to the taste of consumers, there are some models missing and others are missing, but the amount of 0 km must be taken until the market is passed in June.
This excess supply for cars has a net effect. There are many terminal interruptions due to less activity. Argentinian cars justify Argentina's demands to keep production. The other effect is that manufacturers, importers and concessionaires offer significant bonuses to reduce stocks.
var magnificPopup = $.magnificPopup.instance;
(function(d, s, id, twid) {
var js, fjs = d.getElementsByTagName(s)[0];
// fb + common if (!d.getElementById(id)) { js = d.createElement(s); js.id = id; js.src = "http://connect.facebook.net/es_LA/sdk.js#xfbml=1&version=v2.0&appId=696163903740665"; fjs.parentNode.insertBefore(js, fjs); }
// +1 js = d.createElement(s); js.src = 'https://apis.google.com/js/plusone.js'; fjs.parentNode.insertBefore(js, fjs);
// tweet if (!d.getElementById(twid)) { js = d.createElement(s); js.id = twid; js.src = '//platform.twitter.com/widgets.js'; fjs.parentNode.insertBefore(js, fjs); }
}(document, 'script', 'facebook-jssdk','twitter-wjs'));
[ad_2]
Source link