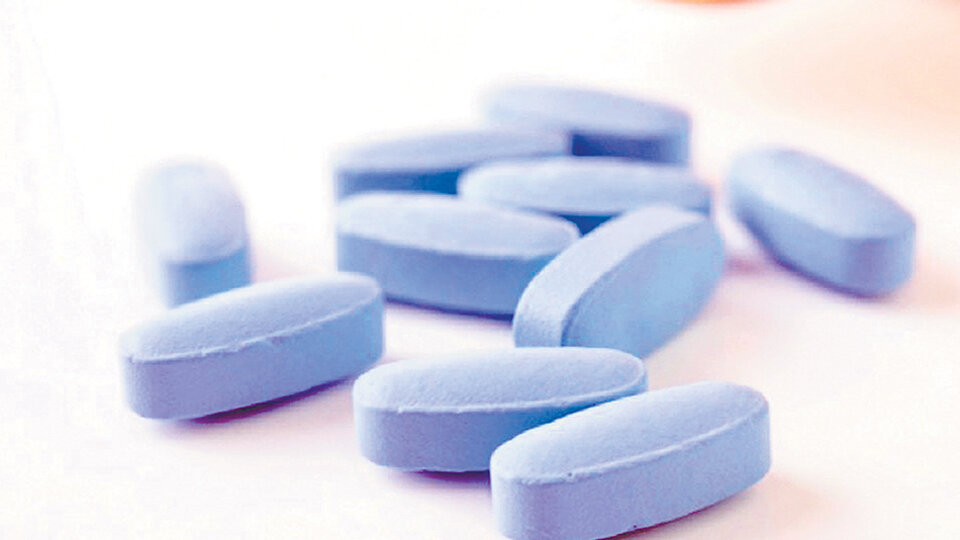 Among the HIV-related strategies, it is showing a great deal of efficiency. Pre-exposure prophylaxis, also called PrEP. Emtricitabine and tenofovir are two drugs that are used in antibodies, because they reduce the virus in the blood and avoid the proliferation.
Cities like London, San Francisco, and New York are registering less and less on new HIV infections, and experts use this pill to achieve this achievement.
If taken every day, PrEP reduces more than 90 percent by contracting sexual intercourse or using sterilized or using 70 percent non-percentile pumps, depending on the centers. Control and prevention of United States diseases (CDC in English).
Since 2012, the American laboratories marketed the Truvada brand. Three years later, the World Health Organization (HIV) in HIV-positive groups was recommended to prevent HIV prevention, such as homosexuals, bisexuals and women, sex workers or sex workers. someone infected with this virus.
Omar Sued, Technical Director of the Huésped Foundation, explained: "PrEP is very popular, recognized and works well, and promotes the incorporation of the Government into the fight against HIV from foundations."
-Why is not it still?
– It is necessary to talk about the cost, the state is one of the arguments that it does not want to take care of. But it is a fallacy. The tablet buys at $ 17,000 pesos per month if you buy it in pharmacies, if you get 4,000 social work and it is 700. That's why state participation is important. It is cheaper than the treatment of the infected person.
-What does it work for?
– Emtricitabine and tenofivir have two drugs to prevent the colonization and reproduction of the virus. These drugs are used together with others, already in the treatment of HIV infection control.
Can anyone use it?
-No. There are restrictions. The first condition is that people are not infected. PrEP prevents it does not heal.
-Why does not it work for infected people?
-And for "incomplete" treatment (use only two of the three sets of medications that make up the entire treatment) it is effective in addressing the infection and even creating anti-drug resistance. Then, they have not served to treat their infection.
-And what other conditions of use?
– The other condition is that it is part of a prophylaxis and attention strategy. PrEP must regularly check that it has not been infected. And it does not force anyone to use it, it is targeted at groups that are infected. And it is best to use it in the context of prevention measures: use of prophylaxis, non-syringes, etc. This pill, for example, makes prophylactic breaks. It's strange. But a relationship with a sex worker, fifty people a week, is at a great risk for a moment.
– There are groups that oppose this pill.
-The decision is in some cases morally. Things like the state can not afford to spend money if there are boys who need milk.
-Full nonsense. States must provide the necessary milk and also the need to cope with the spread of HIV.
– surely It is a continuous argument, just like abortion was illegal as the groups that indicated it was necessary, but they are now developing ESI and now against ESI. They are groups that seek to punish certain sexual practices and certain pleasures.
-Are reaction against these reactionary groups?
-No, there are not any anti-viral groups.
– Really? Strange
– Yes, they are supposed to boost any initiative to prevent the spread of more people, but not. The argument is that it is necessary to carry out more campaigns in place of the use of external procedures instead of the PrEP (here we must do two things, not against it). And others are afraid that if the use of this pill is promoted, it will be at the expense of resisting the infection.
-It does not have any argument.
-Not they are.
– We talk about harmful effects, kidney problems, liver problems …
-PrEP is a medicine and, like everyone else, can cause problems. But we will read everybody's brochure and be completely dangerous. But, in order to be a potential risk factor, we must remember that the WHO does not recommend a specific follow-up of users with no history of liver or kidney disease.
-It's more dangerous than kidney-fever …
-But, yes. Of course, it must be taken by medical prescription and control.
– Are you using it in Argentina?
Yes That is why we promote the participation of the State, which can be achieved by lower costs and social or national provisions. Until the internal problem is resolved, there is a boy presenting the nomination, OSDE must provide. The Foundation participates in an international research consortium, including administrative modes. In France, they have proved that it is not necessary to take a pill every day and, in every other month, it is possible to make an injective presentation in other places.
Source link