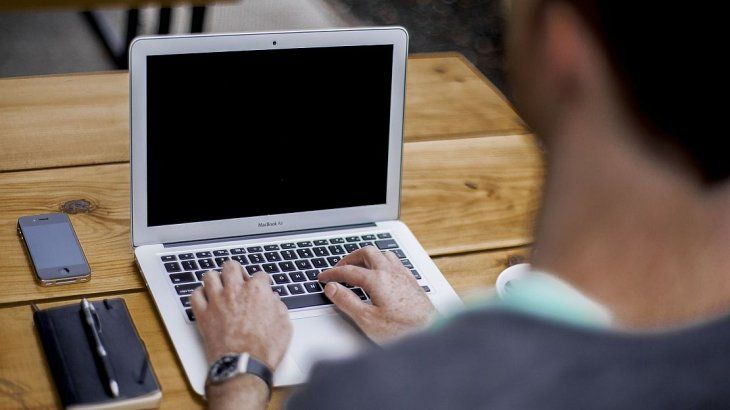 Randstad, General manager of Human Resources Services8 trend Identifies the Talent Management Specialist Team in the most important importance of the new year.
"The work we know is in the midst of deep changes in the world and in Argentina, as well as the economy marked by uncertainties, does not affect the impact of this revolution and the paradigm shift"he said Andrea Ávila, CEO of Randstad Argentina and Uruguay.
"Identifying and understanding trends in the work ecosystem is essential for organizations that need to evolve and adapt to the planning and management of effective and sustainable management strategies over time "he added.
1. The stable progress of technology will become a norm.
Keeping technological progress is a challenge, as employees today expect high levels of digital sophistication in their work areas. The entrepreneur must face this reality with the importance of the digital world in its real dimensionThe technologies that provide innovation and training are essential for the support of the use of new tools.
2. How, when, where and why the change is made incessant.
The company gives more flexibility to its employees. This leads to a greater relationship between personal and work life, which is why it is common for people to do their "personal life" during work hours and "rest" during their work at home. Employers believe that the commitment of their employees is growing with regard to business goals, therefore, the achievement of the employees to develop employee achievements to achieve competitive advantages.
3. Training will be offered at any time and anywhere
Companies do not offer significant opportunities for learning and growth, leaving employees behind. Training, adequate and demand-based training will be one of the most important strategies for 2019 talent retention strategies. In addition, it will also be known to develop a personalized career because companies are committed to professional career coaches to carry out their professional growth.
4. Diversity and inclusion will be the central place.
Businesses should focus on diversity and inclusion to attract a wider talent group. After all, Different ideas and insights are a key ingredient in innovation and can drive better business decision-making businesses. Diversity and inclusion are the values ​​that require us to accept everyone, especially senior management.
5. The entrepreneur must focus on selecting the candidate's potential and talent.
As long as the search lasts, companies spend more time and money in the selection and selection process while the overload team becomes more and more effective. Entrepreneurs must think differently about what quality candidates they make, focusing on "essential" attributes of "mandatory" attributes. In addition, talent must be a creator and promoter in the medium and long term.
6. The culture of the company will affect the quality of candidates who search for it.
The positive organizational culture becomes attractive to candidates who evaluate different job opportunities, which is why It is increasingly important that companies share email messages that capture and transmit their specific work environments. And although it is tempting to communicate only the positive points that people point out from their workplace, this communication reflects the work environment of the real company.
7. Performance measurement tools will evolve.
The process of evaluating the performance of the workers will be lighter, introducing new models that provide constant feedback. This will affect directly Promotion processes, along with reducing rigid and structured promotions, will focus on more promotion and remuneration structures. Managers will challenge new definitive challenges.
8. Artificial Intelligence (AI) is a category of employment.
Today, few organizations believe that technology tools are formal parts of their employees, which change from artificial intelligence fraud. Artificial intelligence, although starting point, is a segment that grows within labor force. In any case, technology, far beyond the replacement of men, is more productive and helps to achieve greater value in its tasks.
"In a context marked by an unstoppable advancement of technology, the training is differential for any company that wants to be attractive to the labor market. Organizational culture, sustainability, social commitment and diversity are an increasingly important factor in employer's assets, which are aimed at giving priority to companies offering jobs. Adding to these trends, it continues to seek greater flexibility, another factor is growing and when talent is maintained, it is crucial. " emphasize Andrea Ávila.
But each company is different, however, the leaders of the organizers, who take time to evaluate how these trends tend to better prepare their own In the face of future changes, flexible, creative and profitable companies, changes are constant.
Source link