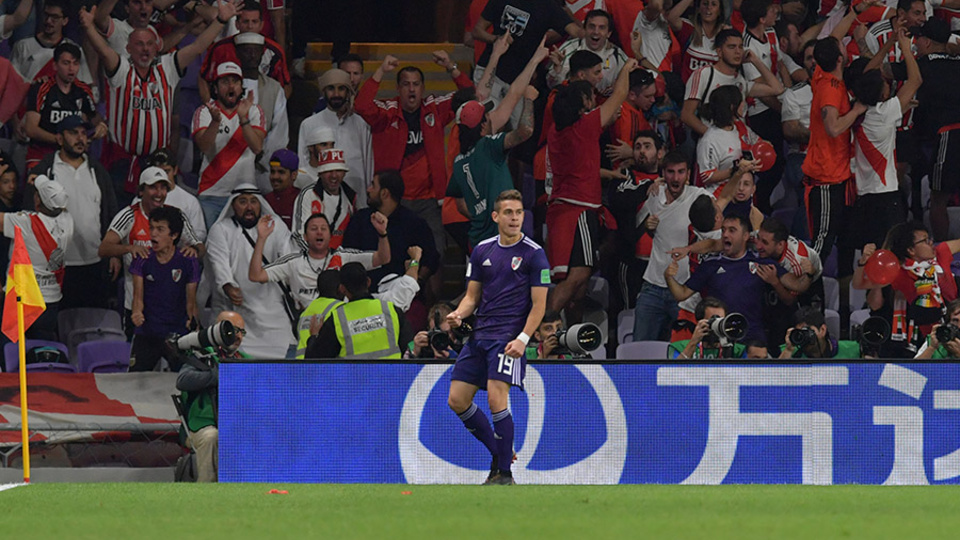 [ad_1]
No rivers and local Al Ain passed a 120-minute match and set a penalty for the first semifinal of the FIFA World Cup in the U.S. United Arab Emirates. For example, the local set was established.
In the second half, Al Ain leveled Brazil's Brazilian Caio Fernandes with their goal in the 51st minute, and Argentina's side lost the opportunity to recover: Pity Martinez lost a penalty lost a minute 68.
In the first half, he started asleep and scored a third goal in Sweden's Marcus Berg ahead of Emirates. But Borre (from 11 to 16 years old) did not have the penalty of returning to the Libertadores final, before losing to the locker room 2-1 partial to the Argentine team.
At the end of the break, the referee Gianluca Rocchi canceled the team's Emirar goal after confirming VAR, when the player El Shahat came out against goal.
[ad_2]
Source link