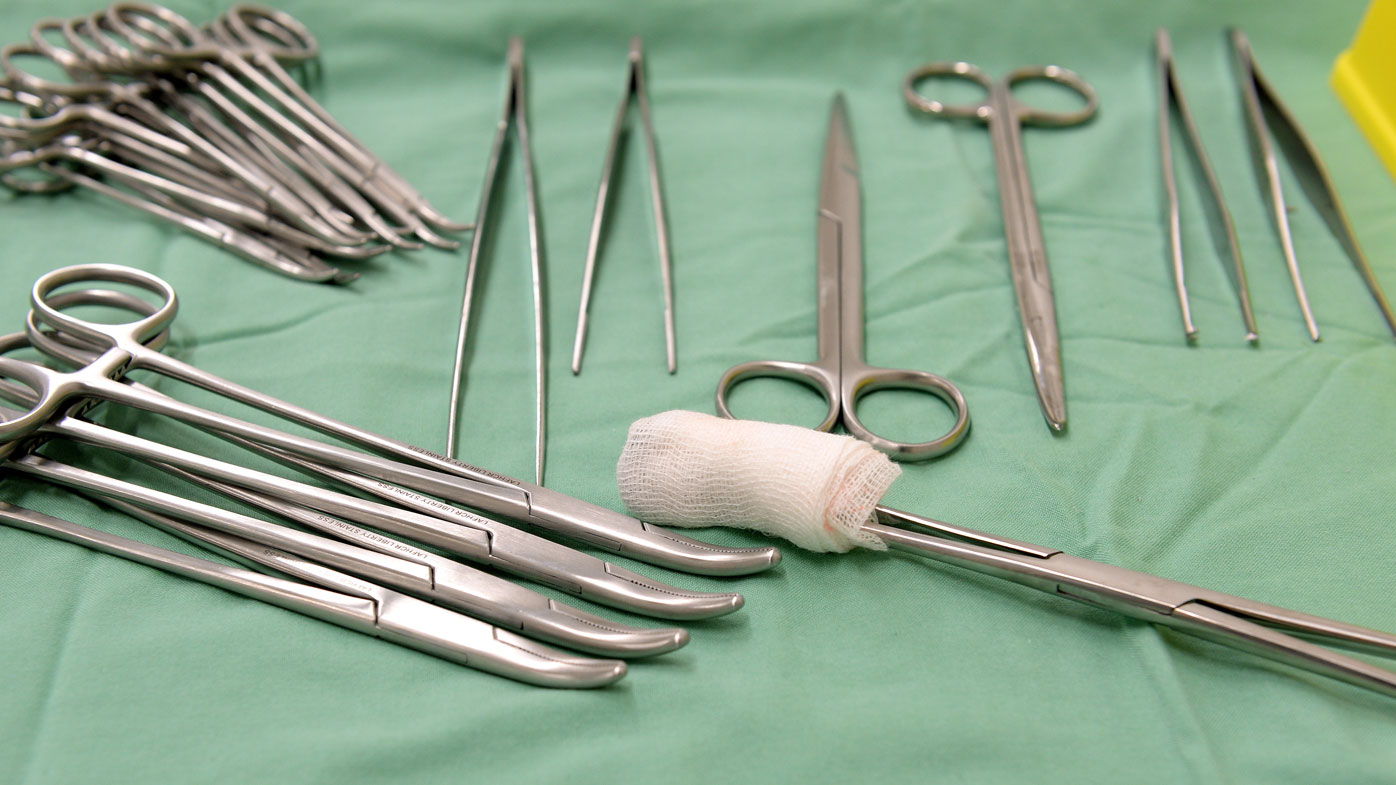 More than 20 people have to be forced into hospital procedures, leaving medical devices in their limbs, reports from Australian hospitals.
The Productivity Committee has found a government-funded health service report that 23 patients correctly re-approved or another medical procedure after leaving surgery after "surgery or other materials" in one year.
Out of 23 patients, eight NSW hospitals were located in seven Victorian hospitals and two Queensland hospitals. Two other Australian hospitals were from four Australian hospitals.
The report that was published today also identified more than 430,000 patients and was poisoned, injured or infected during 12 months and between 2016-17.
This figure allowed more than 167,000 people to experience diseases and poisoning amongst diseases, and more than 215,000 patients were "procedures that cause abnormal reactions or complications."
More than 23,000 people had "disagreements" in the hospital, after more than 24,000 patients contracted an infection.
The report also included 20 patients in their unit of hospital care, in the previous year's previous year. In the last five years, hospital suicides have been 35 and a half years of 35 deaths in 2012-13 and 30-15 months in 2014-15.
Ambulances were the most urgent in Perth last year, and Australia ended with Australia's other Australian capital cities. (AAP)
Meanwhile, ambulances were the most urgent in Perth last year, and ended with Australian Australian capitals.
In the Western Australian capital, ambulance urgent patients reached 14.1 minutes, 90% of cases in 2017-18.
In comparison to the 20.8-minute expectation of an ambulance arriving in Sydney, the capital with the highest real time.
The answer was the lowest level in Tasmania, where 90% of urgent calls were 29.4 minutes.
When people arrived at an hospital emergency hospital, the reports show that it could be a little less in four-year period than last year, a few years ago.
According to the report, 695 Australian public hospitals were among the 2016-17 year olds, from over 61,000 beds admitted.
In the last 12 months, there were 6.6 million sick people in these hospitals, more than the same number of patients.
Australian public hospitals have a budget of 63.8 million dollars in the last 12 months. That is, 91.6%, financed by federal, state and provincial governments, while 8.4% are financed by non-government sources.
With AAP
© Nine Digital Pty Ltd 2019