[ad_1]
Mosocw: Richard Gere, the actor, made a guest appearance on Tuesday at a star-studded yet secretive business forum in Moscow that provoked controversy after twin female business assistants were offered as a prize contest.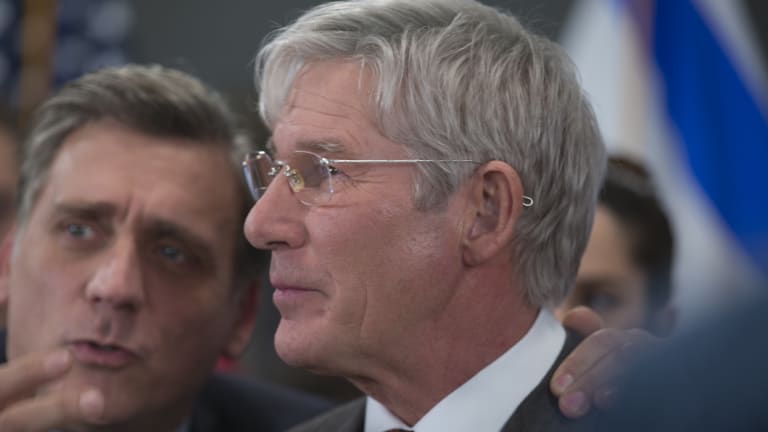 Organizers of the Synergy business school warned The Daily Telegraph That "there should not be any information about Richard Gere" in its coverage because of a condition in his contract allowing them to "invite only Russian press." Gere, 69, was a headline speaker at the Synergy Global Forum, which also hosted Malcolm Gladwell, the author, and Steven Seagal, the actor.
Tickets ranged from £ 175 ($ 304) to more than £ 5000 for VIP access.
The leading Hollywood man told the crowd at the Olympic stadium that Moscow, once dark and repressive, was now a "city of light" that "feels like it's a part of Europe."
[ad_2]
Source link