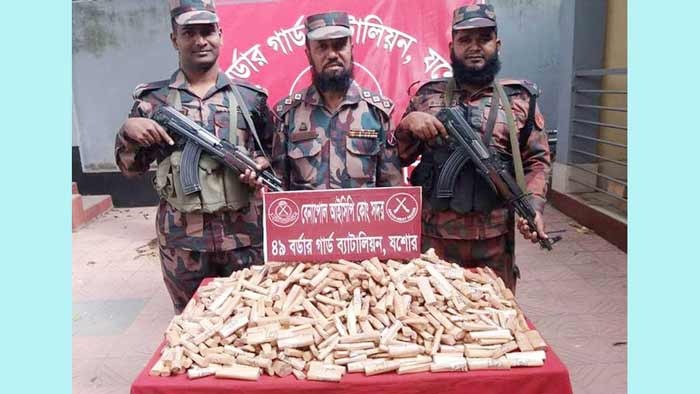 The Border Guard Bangladesh (BGB) members retrieved a 38-kg sándalo excavator against Benapole International Checkpoint Passenger Terminal.
At 13:00, on Tuesday, Chandana forests abandoned in an abandoned state. The BGB can not arrest any traffic at that time.
According to the secretary of information, the BGB said that smugglers stand before the Benapole International Checkpoint Passenger Terminal to create a large amount of sandalwood from India to Jessore.
Based on these types of information, the control post commander, ICP Camp Subedar Abdul Wahab, Lance Nayek Abdur Rahman, Lance Nayek Nazrul Islam, and Sipahi Siddiqur Rahman saved 38 kilograms of Indian smuggling sauce. The market value is about two and a half million.
Jessore 49 BGB battalion Captain Lt. Colonel Ariful Haque reaffirmed the problem of sandalwood sold at Benapulo customs warehouse.
KI / AC