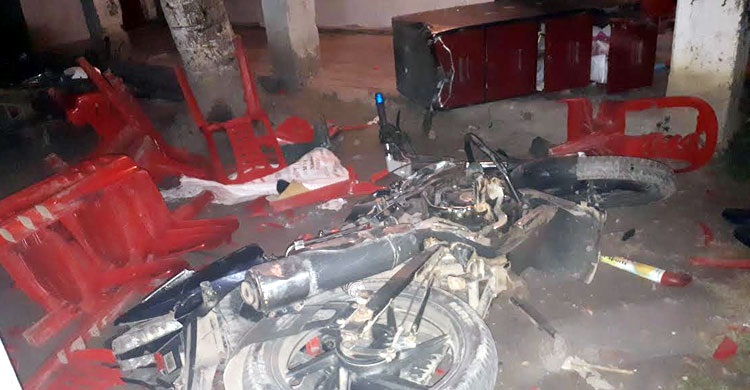 Mymensingh -8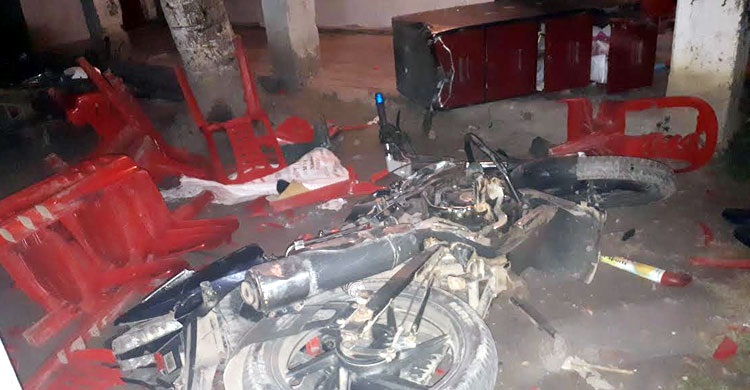 Bombings, attacks and vandalism took place at the Jatiya Party (JP) office in Ishiganj, Mymensingh. Awami League supporters, Abdus Chattar, to appoint members of the party, Japan attacked.
Although the Awami League nomination letter for Sunday seats, Mymensingh-8 was vacated. The seat Jatiya Party was released by Fakhrul Imam in 2014, the Awami League. Allied support is being clarified, as the candidate does not designate an election district.
Awami League's position is strong in the seats. In the Ershad regime, the Jatiya party is good, but the positions are slowly lost. In that situation, the local Awami League wanted candidates instead of allies.
The leaders and entrepreneurs of the party Jatiya warned that former PM Sattar, who was following the eight-night raids, warned Vandalism at the Jatiya party office in the municipal hospital. At that time, the bullets and cocktails were thrown into the office, equipped with three drums.
The attackers went to the Freedom Fighters area to form the current MP Fakhrul Imam and created some cocktail blasts. Three leaders of the Jatiya party were also injured in the attack, the proclamation of the party.
Godganj's police officer, OM Ahmed Kabir Hossain, told police where they got rubber bumpers and tear gas. Later, 10 Awami League leaders and staff were arrested. An extra police officer has been deployed in areas and surrounding areas.
Earlier, from 12:00 a.m. to 30:30 p.m., Mymensingh-Kishoreganj Road & # 39; Boat Supervisory Group & # 39; He locked the clown in Upazila Sadar at the intersection of Muktijoddha Chorasta. At that time, he was appointed Chattar.
DhakaTimes / November 26 // Representative / OR