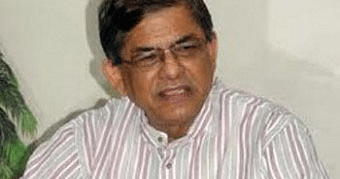 [ad_1]
BNP General Secretary Mirza Fakhrul Islam Alamgir has claimed that the government has set fire to public transport to cover up its failures and steal votes. He said he was harassing BNP with fabricated cases.
Mirza Fakhrul said this in a document signed by BNP organization secretary Syed Emran Saleh on Tuesday.
Fakhrul called for the rejection and release of the arrest of BNP Dhaka Metropolitan General Secretary Arifur Rahman. He said, "The government has set fire to Dhaka's public transport in a well-planned way to divert people's attention to different sectors, with the aim of hiding failures, misgovernment, corruption, theft and voting tools. they are being arrested, presenting conspiracy cases.
[ad_2]
Source link