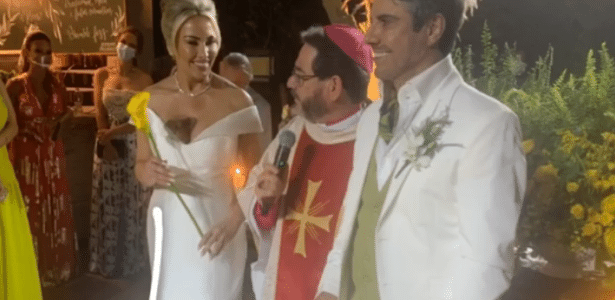 João Kleber is a married man! The 63-year-old presenter made the union official last night with journalist Mara Ferraz, 48.
Sonia Abrão, one of the godmothers of the ceremony, posted some albums on her Instagram. "Beautiful ceremony! Very happy! I loved being a godmother!", She wrote in one of the photos.
RedeTV presenter! he was accompanied by his brother, Elias Abrão, as a godfather. Daniela Albuquerque and Amílcare D'Allevo were also chosen for the role.
João Kléber announced his wedding in October, reassuring fans of the safety measures taken as a result of the coronavirus.
"We chose Mara's house in Piracicaba because it is an outdoor house," he said. "It will only be in the presence of a godmother, a few guests and a few family members."
Source link