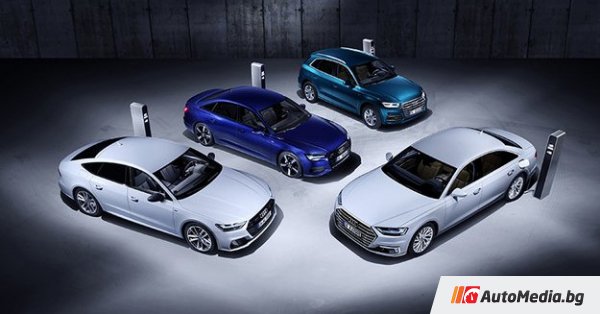 The company has launched four models of the TFSI family
The German Audi manufacturer has launched a new family of hybrids powered by the electric network. They are based on the combination of the gasoline engine and the electric motor and will be called TFSI e. It replaces the old E-tron, which will give it all the electrical models of the brand.
In the next Audi in Geneva, Audi will present the hybrid versions of 4 models: Q5, A6, A7 Sportback and A8 L. They will receive two first powertrains with 2.0-liter gasoline engines and the S-tronic gear of the gear engine -box integrated.
Both changes will be 50 TFSI and 55 TFSI e, the first to develop 299 hp. and 450 Nm, and the second – 367 CV. and 500 Nm. For more powerful options, additional equipment and sports suspension S is provided.
At the same time, the Audi A8 L 60 TFSI version will be available, including a hybrid system with a 3.0-liter turbo V6 engine and a 8-speed auto-integrated electric motor. In this case, the unit will have 449 hp. and a moment of 700 Nm.
All four hybrids will have a battery with a battery of 14.1 kW / h, 40 km long enough to drive only electricity. The TFSI family will also have an equally self-recovering Audi e-tron cross. By intensity, the electronic system combines braking with the electric motor and hydraulic brake and the recovery retrieves 80 kW of electricity.
In addition, a special battery charging system is also provided, and the internal combustion engine will be moved in areas where the use is prohibited. All four models will be available until the end of the year.
Photo: Audi