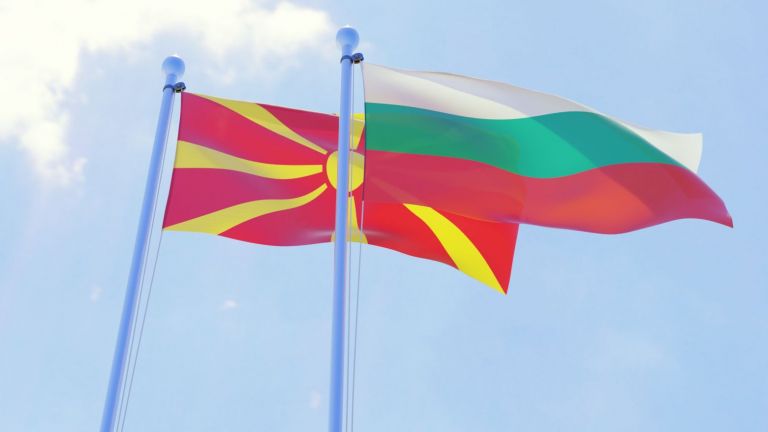 [ad_1]
Foreign Minister Bujar Osmani of the Republic of Northern Macedonia said today that he had not been disappointed with Bulgaria's decision to block the start of negotiations for the republic's accession to the European Union. TASS reported that his country expects the support of its neighbor at a meeting of the General Affairs Council in December.
"I am not disappointed. We lost the opportunity to accept the negotiating framework, but we also have a second chance, which is the EU General Affairs Council on 8 December," Osmanik told reporters. "There is still room for an intergovernmental conference in December. Tomorrow (today) we will continue to negotiate with Bulgaria," he added.
The first diplomat from the Republic of Northern Macedonia has also stated that Bulgaria will be aware of the damage it can cause to itself and its country (if the start of negotiations with the EU is blocked again – TASS note), as well as the enlargement process and the EU image. In this regard, the Minister focuses on the readiness of the Bulgarian partners to be ready to correct the mistake in the near future.
In April this year, the EU decided to negotiate with Skopje and Tirana.
Today (yesterday) we felt it was not the right time to start talks on EU accession between the Republic of Northern Macedonia and Albania, German Minister Michael Roth said on behalf of the German President of the EU Council. Unfortunately, no progress has been made in determining the scope of the negotiations, and negotiations are a prerequisite for the start of the intergovernmental conference, he added.
Roth explained that Albania has met the conditions to start negotiations, but open issues remain between Bulgaria and the PCM. We wanted to help and clarify the way to start negotiations. If there are issues that cannot be resolved in the coming weeks, it is not the time to put the issue on the agenda of the Council of Europe.
Foreign Minister Ekaterina Zaharieva has stated that the proposed framework for negotiations with the Republic of Northern Macedonia does not reflect Bulgaria's demands and cannot be supported in the current form.
[ad_2]
Source link