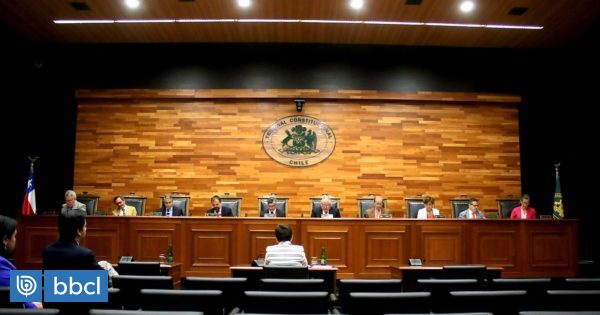 The Constitutional Court resolved the request of Chile's Vamos, sought to seek an appeal against paragraph 3 and article 12 of the conditional release approved by the Congress for the benefit of humanitarian crimes.
Mónica Sánchez, TC Secretary Law, unanimously approved the request in terms of the first, second and third paragraphs of Article 3 and article 12.
Meanwhile, the opposite occurred in the second paragraph of article 3 bis, letter b), passed by court. Although this decision would have been voted, the decision was decisive vote by the president of the court of lawyer Ivan Aróstica.
Juan José Romero, Cristián Letelier, José Ignacio Vásquez and Miguel Ángel Fernández voted.
Specifically, the summary of the text of the violations of human rights violations was declared unconstitutional and established as a condition, in so far as it is possible for human rights violations to obtain freedom. The expression of research and demonstration through public expression.
In his original form, a controversial article said: "b) His repentance was expressed through a public statement through condemnation of acts and conduct, and damages caused by the victims and their families through a public appearance."
Against the appeals against the provisions set forth, the court will determine in accordance with the article specified in the following conditions: "b) Expression means the intelligibility of events and the wrongdoing caused by the victims and their families".
Thus, the full resolution of the Constitutional Court partially rejected the appeal filed by the Chilean Vamos parliamentarians. He accepted the claim about the article, but considered the validity of the conditional freedoms sent by the Congress.
By an explanation, as explained by TC, the reasons for the decision will be announced in the ruling issued within the constitutional period lasting January 2, 2019.