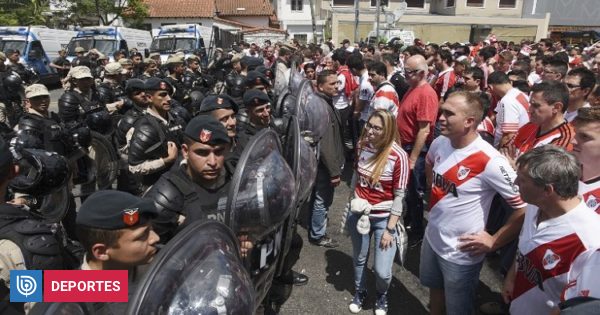 Did you find an error?
tell us
Santiago Viana | Agence France-Presse
The embarrassment of last Saturday could cost you very expensive River Plate. This is because Conmebol confirmed in the last hours of Monday what many expected: the opening of a process against the "millionaire" cast.
The governing body of South American football ratified, through an official statement posted on its website, that "the Disciplinary Unit has opened a disciplinary process ex officio against the Club Atlético River Plate."
Conmebol's report details that the process opens "for incidents that occurred on November 24, 2018, when the final match of the CONMEBOL Libertadores 2018 was scheduled."
"The Club has been notified and has a period of 24 hours after the notification to formulate its allegations and submit the evidence that it deems necessary in its defense," Conmebol added.
From this process, the 'rojiblanco' picture will be investigated and could end up with a tough sanction against him.
Let's remember that on the weekend, fans of River attacked the bus that moved to the "bostero" campus with clubs and stones, which ended with injured players and the postponement of the confrontation.
On Tuesday, Luque will meet at the headquarters of Conmebol, leaders of both clubs and those of the body with the idea of ​​reaching an agreement.