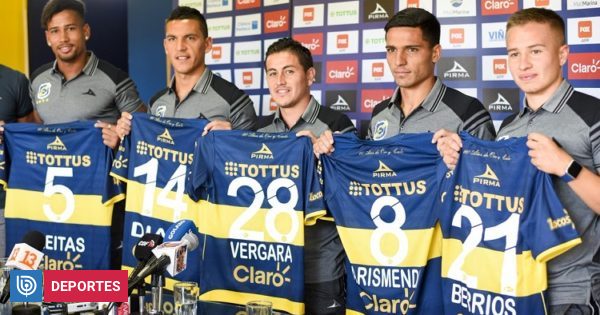 Did you find an error?
Tell us about it
@evertonsadp | Twitter official account
Everton He presented five revelations for the 2019 season, to have less trouble than in the last championship, and had to wait until the last days, to ensure the first part track.
In the press conference, Viñamarino formalized flyer departures Gonzalo Freitas (Uruguayan from Peñarol) and Benjamín Berríos (Borrowed from Colo Colo), next to it Sergio Vergara (Pachucatik), Fernando Arismendi (Uruguayan Delfin of Ecuador) e Isaac Diaz (University of Chile).
"I am very grateful for the opportunity that Everton has given me," he said. "I have come for the best and best in helping me," said Díaz, who improved his weakness in his second cycle.
Five players joined Cristian Campestrini, Bastián San Juan and Maximiliano CerattoBefore joining the Uruguayan team Gustavo Diaz.