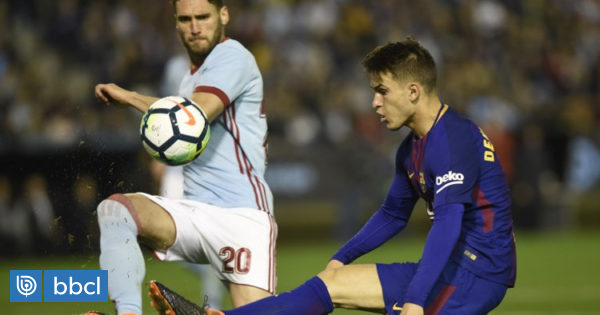 Did you find an error?
tell us
Miguel Riopa / Agence France-Presse
The Camp Nou is already firing. FC Barcelona would lose one of its players in the next few hours.
This because Denis Suárez He would have decided to leave the institution 'blaugrana' to go to the Premier League.
According to several Hispanic and English media, the player would be assigned to Arsenal. Without going any further, Mundo Deportivo stressed that the player is already in London to close the operation.
"Denis Suárez's departure from FC Barcelona is about to be official," said the newspaper.
No space in the club 'culé', Suarez, who had signed his renewal until 2021 a couple of days ago, He decided to go in search of regularity.
However, this would not be the only reason for the 'flight' of the person born in Salceda de Caselas, from the community of Galicia.
"I do not support Messi, Suárez and Piqué (and it's a long way from Barca)", titled the Spanish version of Don Ball, leaving a glimpse of a break in the locker room.
"The former from Villarreal did not swallow the heavyweights of the azulgrana team, like Messi, Luis Suárez, Piqué, Rakitic or Ter Stegen ", complements the note, emphasizing that "they all spent Olympic of Denis when he was in a delicate moment and he marched to London with a great grudge."
Let's say that Denis Suárez only records 257 minutes this season, which was enough to score twice.
The operation is expected to become official in the next few hours.