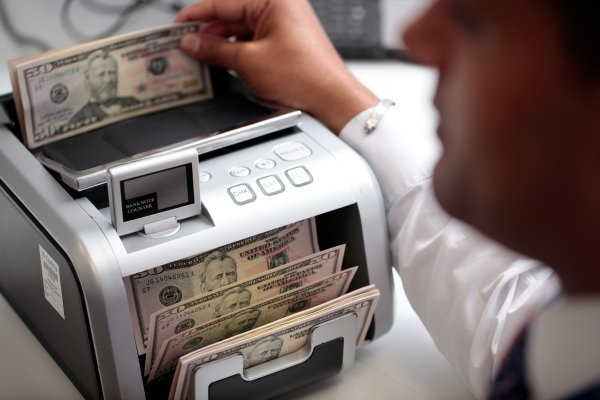 At the close of the operations, the exchange rate is quoted at $ 675.3, which is a decrease of $ 1.7 regarding how it ended yesterday.
A fall in the price of copper and new fears of commercial war affected the Chilean peso during the morning, but a rebound from the Brazilian real spirited to the currencies of the region reversed the trend, so the dollar in the local market ended downward
Upon closure of the operations, the exchange rate was quoted at $ 675.3, which is a drop of $ 1.7 regarding how it ended yesterday.
In general terms, the international financial scenario is adverse to risk, with global actions under pressure and the multilateral dollar – that is to say, the reference currency quote against a basket of currencies – rising by 0.32%
This is in a context in which trade tension between the United States and China puts itself at the center of the market's gaze again, after President Donald Trump said he is likely to impose additional tariffs on Chinese imports.
In addition, a low mark on the price of copper played against the national peso. Commercial noise caused a 1.22% drop in the metal price on the London Metal Exchange, which led to US $ 2.79 per pound.
However, as the time went by, Latin American currencies began to rise in block. The reason? The intervention of the Brazilian central bank, with auctions of dollars to protect the currency, gave a boost to the real. At this time it rises 1.17% compared to the referring currency.
This boosted the region's currencies, local operators commented, allowing them to ignore the general pressures and gain ground to the dollar. Among the main currencies of the region, the only one that does not rise at this moment is the Peruvian sun, which marks a slight fall.
Source link