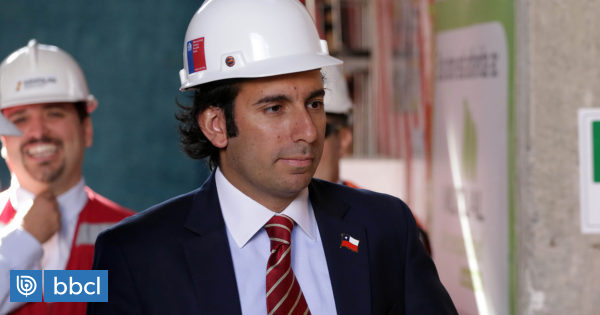 Labor minister Fernando Álván referred to the unemployment figures delivered this Thursday by the National Institute of Statistics (INE) highlighting the 0.1% drop in the unemployment rate with respect to the previous mobile quarter, from 6.8% to 6.7%.
According to the study, 59,371 new jobs were created compared to the same period of 2017.
Likewise, he valued female employment increased by 44,373, equivalent to 75% of the total employment generated in the analyzed interval.
Arab also emphasized the tendency of the Strengthening quality employment, since the private wage earner increased by 42,954 People in twelve months, while a year ago decreased by 35,546 people.
On the contrary, the Self-employment decreased by 23,793 workers and a year ago ago it grew by 72,773 people.
"Reflect once again that Chile is underway … it reaffirms the tendency of a sustained improvement in the quality and creation of jobs, where today the motor is wage employment, with contract and quotes, very different from the situation of a year ago ago, where the one who pushed the creation of employment was the employment on his own, "he said.
Along with it, he said that "we value that the INE is incorporating in its analysis the objective and concrete data that the Superintendence of Pensions delivers, since the data that it delivers are quite clear and forceful regarding the reactivation of our economy."
According to that data, Arab assured that the number of contributors increased by 164,918 compared to October-December 2017.