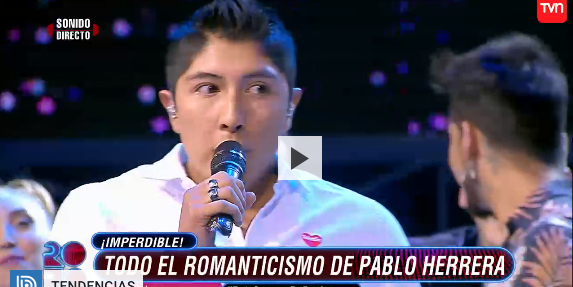 The winner of the first season of Red the color of talent, Juan Ángel Mallorca, was a joke during the chapter of Tuesday, since He forgot the lyrics of a Pablo Herrera classic on the stage. The singer himself was also in the space.
Herrera came to the TVN program, where he performed three of the most recognized songs in his repertoire. But it was in I have a love when the problems arose.
There, Juan Ángel began doubtful and completely forgot the lyrics of the subject, having to be helped by the national musician, who took the error calmly.
What most caught the attention of the viewers was the Expression of concern that the singer had, native of Nueva Imperial, at the time of noticing his error. Fortunately, he could finish the show without major problems.
Pablo Herrera finished singing his song You are so different along with Leandro Martínez, who plays as coach in the current second season.
It should be noted that, at this time, Red is defining who will be part of the final stage of the current cycle, which would culminate at the end of the year.
We invite you to review the moment after (From 1 hour and 5 minutes).