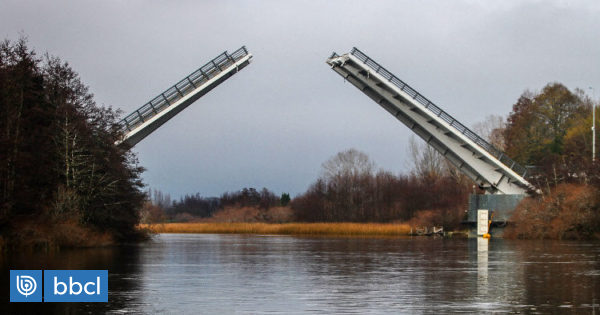 President Sebastian Piñera will be in the midst of a tour around the four regional sectors of the country: Ñuble, Bío Bío, Los Ríos and Aysén. The trip began tonight on Tuesday, when he arrived in Chillán, he went to Concepción.
The Bío Bío region took part in the weekends on February 27, 2010 to celebrate the ninth year of the earthquake. Then, the president traveled in the Los Ríos region, when he traveled by car on the Cau Cau bridge.
In this case, the president stated that "after four years, the previous government decided that the only solution was to undo and recover it and we showed it a few months."
"Very soon we will have a definitive solution There was a story that brought a lot of mistakes in a successful way, "he added.
If the bridge was consulted via radio, the Lehendakari stated that "it is provisional and operational, it will be the last … so far it has done well".
Regarding the bridge, this Thursday will be the seventh tilt during the last August through the passage of light vehicles.
Then, the small and medium-sized meeting rooms that were closed to Piñera were closed at the headquarters of the Provincial Council, allowing them to take photographs before the meeting.
Nearby activities
About the Lehendakari's activities, at 8:00 p.m. on Thursday, a cabinet meeting will be held, and the first lady, Cecilia Morel and César Asenjo, will jointly present the Regional Development Plan of Los Ríos. Hotel Villa del Rios.
Later, he visited the exhibition "Chile que te quiero". Chileans visited exhibitions based on the icons selected as distinctive identities in each region, after leaving the field of science behind the Foucault pendulum in the Aysén region