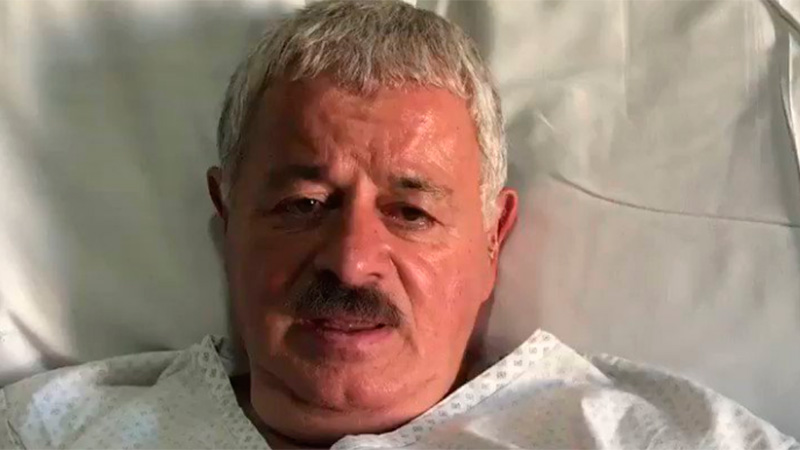 His birthday plan was expected to rest. However, a physician by Titi Fernandez (67) did a medical exam with a video he shared on Twitter.
"I was not well on track in 2019, when we go to the airport for a vacation, we are in the Sanatorio Mith Coronary Unit. Next week, I have to work in the three bodies and pay for the disorders I've had with the three bodies. It will be good!", Next to the engraving, lying in bed
Beyond the painting, the journalist gave his fans and followers peace of mind: "Well, I know that there are a lot of people worried about it and that's why I recorded, I took a kaipirinha on holiday and I had a drink prepared in Miter sanatorium. I felt yesterday I was in a bad program and I came from inside. Luckily, he treated me from here. I now study (January 4th) and I blocked the artery three times. Next week I'll copy it to Horacio Pagani and will make three alternations, "he added.
In the end, Tití had to be very positive about the intervention he presented: "Everything they said was going to do it, it would be fine and I did not like it, just like I wanted to start in 2019 and to finish it better, thank you very much disturbingly and calmly, that everything will be fine" .
I did not start well in 2019 to go to the airport at the Sanatorio Miter coronary drive. Next week, I have to work for 3 hours and pay for the disorder my body made. Everyone will get it! pic.twitter.com/Vmpn8NZJWX

– Titi Fernandez (@ titifernandez1) January 4, 2019
var magnificPopup = $.magnificPopup.instance;
(function(d, s, id, twid) {
var js, fjs = d.getElementsByTagName(s)[0];
// fb + common if (!d.getElementById(id)) { js = d.createElement(s); js.id = id; js.src = "http://connect.facebook.net/es_LA/sdk.js#xfbml=1&version=v2.0&appId=696163903740665"; fjs.parentNode.insertBefore(js, fjs); }
// +1 js = d.createElement(s); js.src = 'https://apis.google.com/js/plusone.js'; fjs.parentNode.insertBefore(js, fjs);
// tweet if (!d.getElementById(twid)) { js = d.createElement(s); js.id = twid; js.src = '//platform.twitter.com/widgets.js'; fjs.parentNode.insertBefore(js, fjs); }
}(document, 'script', 'facebook-jssdk','twitter-wjs'));