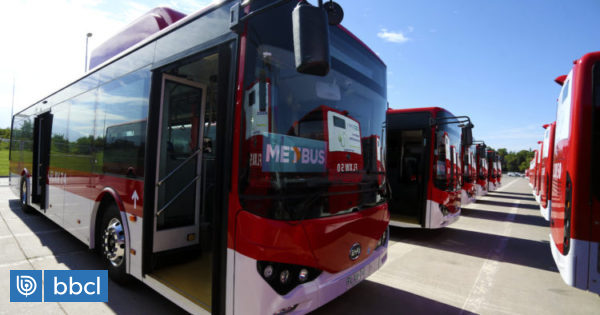 Two months later, the new passenger cars of Transantiago were classified as new Note 6 The quality of the service has been delivered to date.
Following the survey carried out by the Metropolitan Transportation Board (DTPM) of the Transport and Telecommunications Ministry (MTT), on average, the service delivered by electric buses was a Note 6, 3; While ecological buses (Diesel Euro VI) arrived 5.8.
The Minister of Transportation and Telecommunications, Gloria Hutt, says "people appreciate the quality and comfort of the air conditioning, WiFi, USB chargers and the Internet on the ground floor." He also said that people would spend more time waiting for one of these buses.
Likewise, among the best features are the modernity of buses, the comfort of the seats, the temperature of the bus, the width of the corridors and the bus status.
In this way, the characteristics that most value the public are: air conditioning and the most comfortable seats. Likewise, the modernization of buses between 6 and 7, the buslight clarity and convenience stand out in general.
Improvement of bus frequencies
The change in the quality of the buses and the frequency index was also registered in the Operator Change. In the case of electric buses, the frequency went too far 89% and 99%. The measurements of the ecological buses (Euro VI) have increased 92% and 99%.
The Public Transport Director, Fernando Saka, said that improving the frequency of the buses "directly affects the quality of life of the passenger … and that people have a better travel experience".
#AgendaMTT? VI electric and ecological buses After 2 months in Europe, travelers have posted 6.3 and 5.8 releases respectively #Best transportation ?❤️

"People are valued by the quality and purchasing offered by the new buses" @GloriaHutt pic.twitter.com/nz15jJpYP7

– Ministry of Transport and Telecommunications (@MTTChile) February 28, 2019