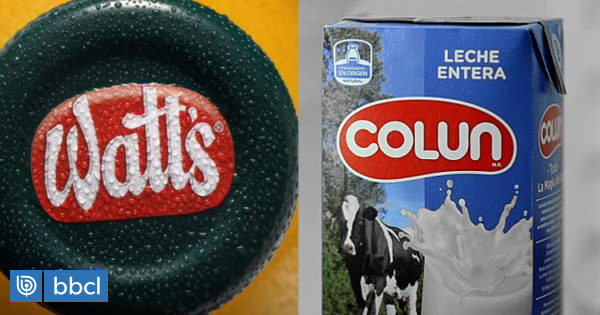 In the first session of 2019, the Transparency Commission approved the Secretary of the Economy Department, Cooperativa Agrícola y Lechera La Unión Ltda. (Colún) order of delivery of memory, canceling information of commercial character and the personal data contained in the document.
CPLT requests, clear sales, exports, pickups and reception levels, number of ponds and requests for publication of the percentage of dairy product received by the company's processing plant, including agricultural research topics. There are also personal data and images that allow identifying people in the document.
The request was presented to the Secretariat of Economy of June 26, 2018 and was included in the financial reports of Colun, but the organizations that were available on the web were revealed during the process.
Afterwards, and in the report by the public authorities, the applicant decided, in accordance with Watt's media, to make an amalgamation of the Transparency Council in September.
The document requested in this empire has the power of the Deputy Ministry of Economy, especially in the Cooperative Department, which complies with the regulatory obligations, in the field of responsible activities, Even though the department and CPLT report In order to analyze the case, make use of the attributes of this body created by the Transparency Act.
The Council's decision indicates that "it could be a surprise" not to mention the aforementioned Department. The previous, the General Law of Cooperatives, as a result of non-compliance with the obligations established by law, prevents the sending of information to the Cooperative Department that is competent for requesting a request.
The presentation of Colun in front of the CPLT, the organization argued The memory contains information that will affect the rights of third parties and the reasons for reservation established in the Transparency Act. The document includes the data on the participation of partners, the distribution of results, the distribution of results, the gross distribution factors, the equity quota value, the equity interest paid, and other precedents.
The resolution was unanimously taken by the Board of Directors of the Transparency Council, Marcelo Drago and Gloria de la Fuente, Jorge Jaraquemada and Francisco Leturia.