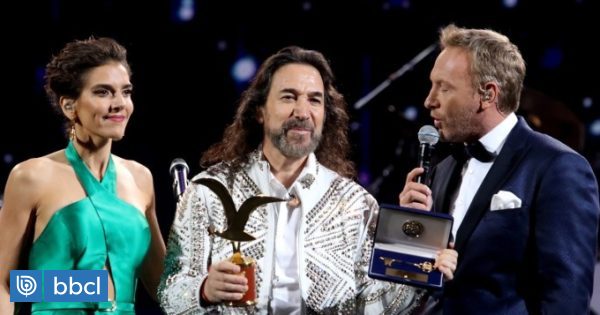 Marco Antonio Solís was the artist who opened the fourth day of the Viña del Mar festival. She sang and danced Quinta Vergara.
The Mexican artist performed great hits: How in love fell in love, where we will remain, the loser, among others.
Shortly afterwards, thousands of fans came to see what they asked for their silver box and then a gold one.
However, they were not surprised, as Maria Luisa Godoy and Martin Cárcamo, as they recognized in the Festival six times. city ​​keys
Regarding inequality, the mayor of the city of the garden did not give a major entertainment, despite sharing it on Twitter.
According to the information available to Bío Bío, the consultants suggested that he did not go up, because he received a responsibility based on the economic problems in the municipality.
However, everyone's version Reginato wanted to give this gift to the dressing room, but it did not take time.