(Source: panoramic view)
Online economic reporter Qi Jiaqi Shen Shuhong Cheng Zhen, Shenzhen and Mei, the Managing Director of Women's and Pediatric Hospital, "Gene Editing Baby Event", Shenzhen Bohai Gene Biotechnology Co., Ltd. ("Bohai Gene as short as"), he also denies He Jiankui in the main character "Gene Editing Baby Event" This event is related.
At this time, the location of the "Gene Editing Baby Event" lab remains an unknown mystery.
On the evening of November 27, at Bohai Gene in Shenyan Building, Luohu, Shenzhen came to Bohai Gene. The company's technical director, Mr. Zhou explicitly denied Bohai Gene Laboratory in the "Gene Editing Baby Project" laboratory. In response to the report from the Economist Observer website, he reported yesterday about the incident and said "Bohai Gene does not invest in this project by people, money or resources."
He added: "Jiankui is basically the only strategic development of the Bohai Gen and does not directly participate in the company's management. There is not a lot of time in the company."
Previously, Bohai Gen could be an experimental study of the genetically modified child's project. Bohai Gene has more strengths in several companies, such as He Jiankui.
According to Tianyue, Bohai Gene was established on July 4, 2012. It is a biotechnology company specialized in bioinformatic analysis services. He is the senior shareholder of Jiankui Bohai Gene and 27.41% of Bohai Gene, and then Bohai Gene's 5.83% is directly involved with the Zhuhai Bohai Chuangmeng Technology Management Partnership in India (Limited Partnership). The company's valuation reached 1,5 million yuan in 2017. The company announced on April 19 this year A $ 218 million in financing, that is, Bohai Gene funding is also the fourth round.
Regarding the rumors, the aforementioned heads said: "If this project is linked to the Bohai gene, we will leave it in our hands, but it's not the case." Bohai's core business is the production of gene sequencers and the gene edition is two concepts. "Gene sequencing is a DNA reading process that aims to read a sequence of 3 billion characters in the human body to determine the health risks of a person, and the artificial sample that we discussed is synthetic DNA, non-biological DNA, the genetic edition is a DNA change , two totally different technologies. "
At the same time, from the company's R & D staff, Bohai Technology is currently not enough to supplement or support the genetic editing of experimental children's research. "Bohai Gene has fewer than 140 employees and has around 80 R & D staff, mainly researching and developing sequential sequencers, reactive sequencing and bioinformatics algorithms, including sequencing and reactive sequencing in the field of optical manufacturing and gene editing technologies. It's very small: there are fewer than 5 bioinformatics researchers, that is, people who read the DNA screen, "code" and useful information, are rare, and bioinformatics and biomedicine are not the same professional areas and can not be helped.
Nowadays Bohai Gene Production genetic sequencers have not yet accepted important departments. In this regard, Bohai Gene said the whole process has been a process, the company has progressed, everything is legal and executive.
In addition, the Shenzhen Science and Technology Commission also markets the "Gene Editing Baby Project" financial aid. According to the response, the person in charge said: "Bohai Gene has a research project, but it is not a research project to edit a child's gene."
According to the public's public access information, the rumor Shenzhen 2015 Technology Development Project (Fourth Batch) was issued by the Shenzhen Science and Technology Innovation Commission on September 6, 2015. This list shows Shenzhen Bohai Gene Biotechnology Co., Ltd., the single-molecule sequencing technology and research and development project, with a total of 1.5 million yuan funding.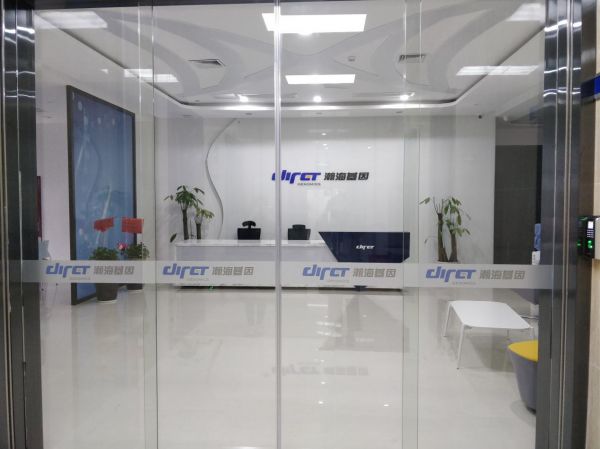 Bohai Gene Office
Source link