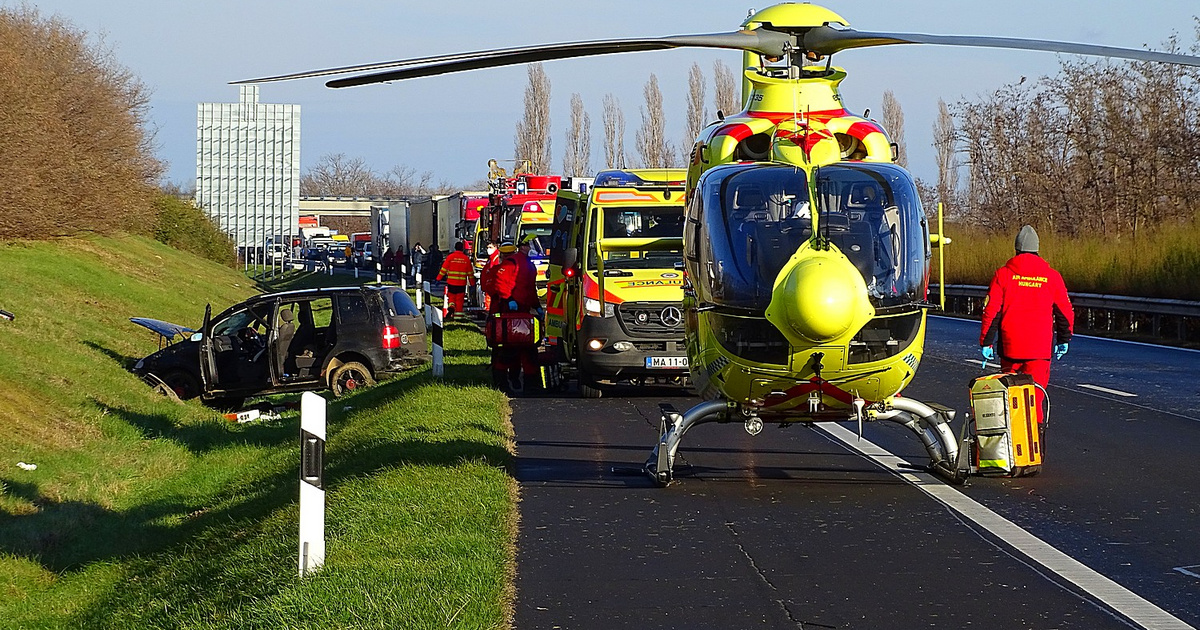 [ad_1]
Five injured – including one child –When they drove a car into a ditch on the M5 motorway on the border with Kecskemét.
The car with the English license plate was heading towards Szeged, probably the driver fell asleep, drove off the motorway and entered the trench where the car had fallen several times. According to our information, three men, a woman and a child were sitting there, and all were injured.
An ambulance helicopter also arrived at the scene, but the injured were eventually taken to hospital by ambulances. Exit firefighters have disconnected the car. As a result of the location and rescue, the damaged section of the M5 leading to Szeged was completely closed.


[ad_2]
Source link