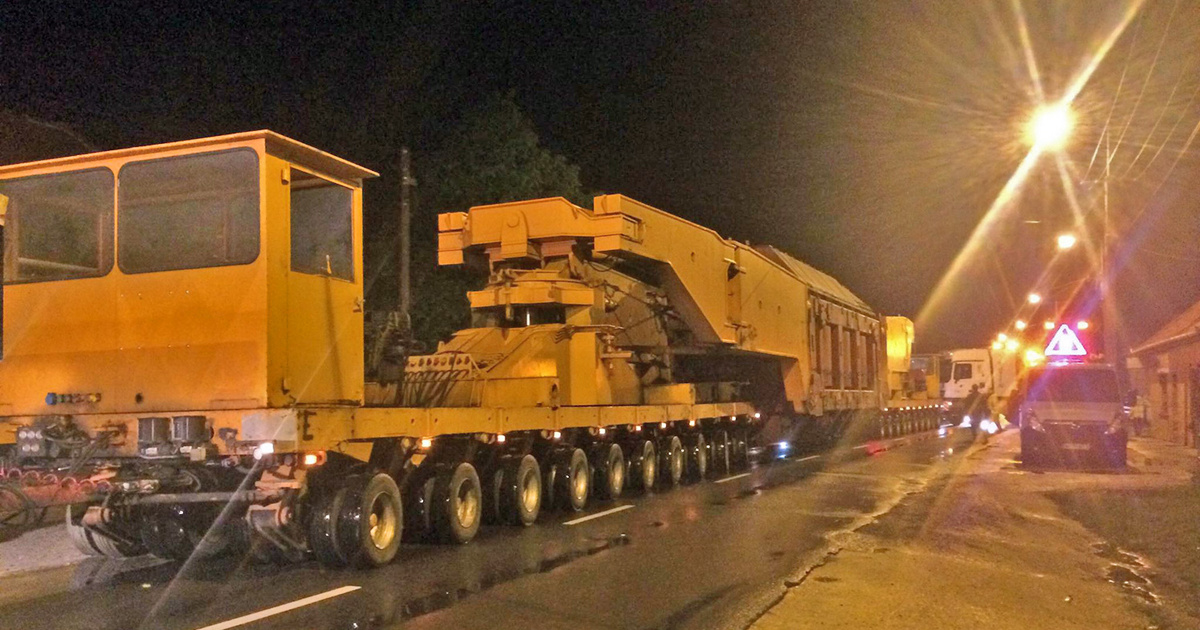 On Friday night from 11:00 a.m. to 6:00 p.m., a direct distribution of 300 tonnes transformer was obtained between Albertirsa and Tápiószele. If you do not see it right, now we'll show you some phone pictures and why they try to explain why they took it, and what was this monster.
A Titan truck was transported by a vehicle carrying a 160-meter transport vehicle and pushing the push.
MAVIR Zrt. (Hungarian Electricity Transmission System Operator, Limited Liability Company) helps to navigate through communications: the border line between Albertirsa and Zakhidnoukrainska is between 750 KV and Hungary and there is no other electric line in the Hungarian transmission network.
MAVIR builds a 750 kV station near the Hungarian and Ukrainian border (Szabolcsbáka), which allows a 750 kV voltage to be transformed to 400 kV when entering the country. In this way, 400 kV electric lines can be connected to some substations, thus increasing the supply security of the Hungarian transmission system.
The transformer is 40 years old, but it's only 30 years of life after the regime's change. There was no electricity transmission for 10 years, since there was no electricity trading between 750 kV and 750 km / h of Albertirsa and Zakhidnoukrinska. Transformers did not undergo major loads in the changes in the previous and subsequent regimes, so the reports said they demonstrated that the internal mechanical structure and electrical parameters were adequate for diagnostic measures.
For efficient and environmental reasons, MAVIR ZRt. Transformers have decided to innovate and modernize, so it will transfer from Albertir to Tápiószel and will now be included in the 750/400 kV station in construction. They can save a large amount of innovation by ad, the price of the transformer is 1.2 million euros.
Delivery is made by the OVIT Heavy Duty Operations Unit. Transformer road transport is made with a 160-tonne truck truck, one of which is driven by Titan trucks to obtain the load on the shaft supported by the road operator. (Throw, a boost), they wrote.
It was a 34 km road, but it was completed at Tápiószelén, which was about 240 km away.