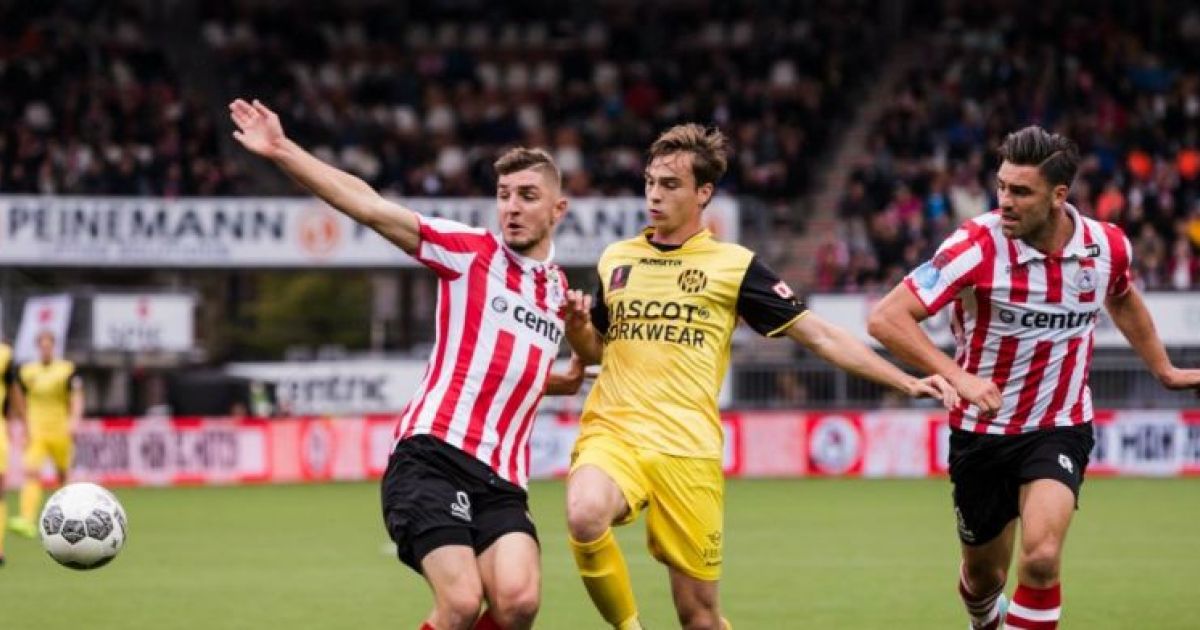 [ad_1]
Mitchel Paulissen Roda JC almost surely leaves. After the duel with FC Den Bosch, the club's children announced it's time to go somewhere else, says Limburger.
A 26-year-old midfielder has finished contracting in Kerkrade and Roda does not cancel this opportunity. Roda no longer has an opportunity, so he will play against FC Volendam next week. Paulis will be greeted. "I think it's shameful, but like it's been the last time, it's no longer necessary for me."
Paulissen was a serious knee injury last year, but he fled with coach Robert Molenaar. Eric van der Luer, according to his successor, got a new chance. However, against FC Den Bosch, he settled on the sofa for eighty minutes. "I would like to play at Roda, but this year it does not work like that. Now it's time to get there and look elsewhere," he says.
For Pauliss, Rodan's time is over. He trained the club for young people and was a long-time renowned Limburger's talents. He debuted in the season of 2011/12 for the first team.
[ad_2]
Source link