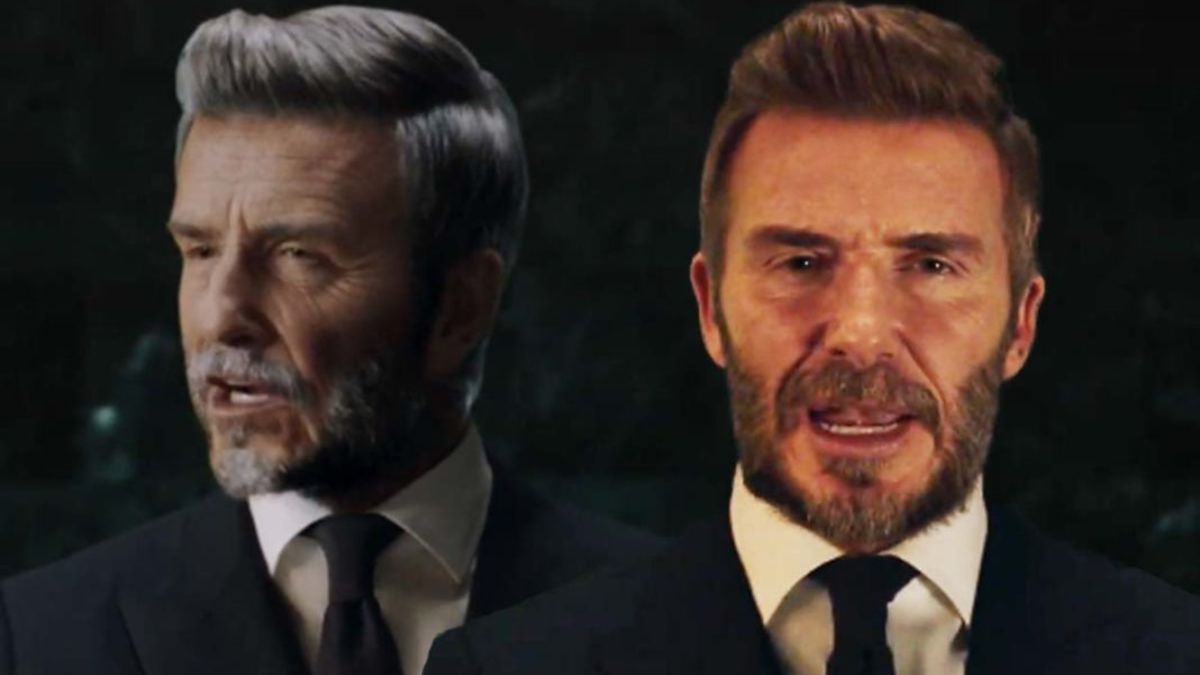 David Beckham perhaps one of the most famous men on the planet. A former footballer who is an exemplary and successful businessman, who usually participates in campaigns that help others and this time he has had no problem showing himself what it can be like when he's 70 years old.
Old viral video by David Beckham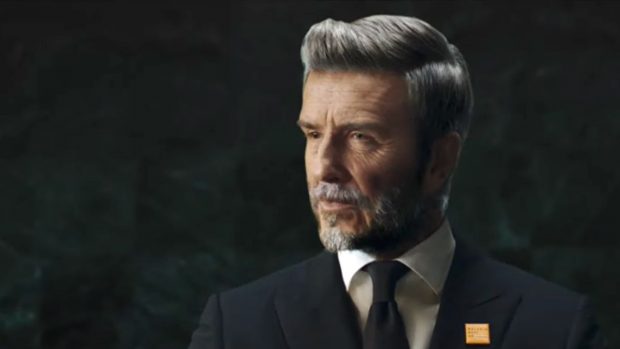 The former British footballer has surprised his fans offer yourself a complete unexpected picture of yourself through a video titled "Malaria must be killed", full Malaria No More UK charity.
At video, set in the future, You can see the legendary former player, who already has gray and wrinkled hair, announcing the victory of humanity in the fight to eradicate malaria.
«We have defeated the oldest and deadliest enemy of humanity, a disease that has killed billions of people more than any other in history», Dice Beckham while the camera moves its back and receives applause from the audience. The ad continues to show Beckham and then we see him completely aged.
The The former England captain also thanked the scientists, leaders and people from around the world: "The world today is safer for all of us, "he says.
Soon, back to the present and supports «Right now the fight is tougher than ever.
Father of four children, David Beckham emphasize that "It hurts her heart because every two minutes a child dies of malaria «. The former footballer added that it is necessary to end this deadly disease.
"We need to come together and tell our leaders that we will not stop until the work is finished»The ad ends.
Malaria must be killed He also shared on his YouTube channel, a video in which you can see in detail how the special effects of the headache campaign were created, through a chromatic and face exchange technology, using machine learning.
What is malaria?
The malaria is a life-threatening disease caused by a parasite transmitted by a particular type of mosquito. This particular parasite is so small that it lives in the blood of the host (mosquito). And there are two hosts that are perfect for malaria proliferation: the mosquito and the human. The mosquito catches the parasite without any problems. For humans, it's a different story.
Humans infected with the malaria parasite will develop fever, chills, and headaches.. Some will even have vomiting and diarrhea. If a person does not receive medication on time, they can die from organ failure, inflammation of the brain or breathing problems. Fortunately there are medicines that can cure malaria, however, the disease must be recognized as malaria and drugs must be given quickly to help the infected person.
How can we stop malaria?
Unfortunately, More than 500,000 people die each year from malaria. Most of those who die are children under the age of five. As mentioned earlier, there are drugs that treat malaria, but getting the drug infected to a person in time can be challenging. That's why scientists are primarily focused on preventing malaria, and it also has campaigns and organizations like "Malaria Must Die" in collaboration with David Beckham to raise awareness around the world and help them make their efforts. to stop this disease.
Malaria seems to be a disease that most of us don't see which affects people in the distance. Malaria first existed in the United States, but disappeared in the 1950s, but even today, mosquitoes, which carry the malaria parasite, are becoming seriously ill and taking their lives in the United States. in countries where this dangerous disease still existsSome steps and steps need to be taken to stop malaria.
What is the current situation?
In 2012, about 207 million people were diagnosed with malaria and approximately 627,000 deaths due to malaria. Approximately 3.4 billion people, half the world's population, are at risk of contracting malaria. Most cases occur in Africa It affects children under sub-Saharan Africa and largely under the age of five.
How to prevent malaria
Malaria prevention helps prevent mosquito bites and provide people with proper medications. Wear protective clothing, stay indoors when it is dark, use mosquito repellent water indoors and avoid going to a region with many cases of malaria. if vulnerable (pregnant women, children under five, etc.) are effective efforts to prevent malaria. The use of long-lasting mosquito nets is one of the most effective methods of preventing mosquito bites. If you travel to regions where there is malaria, it is highly recommended to take preventative medications.