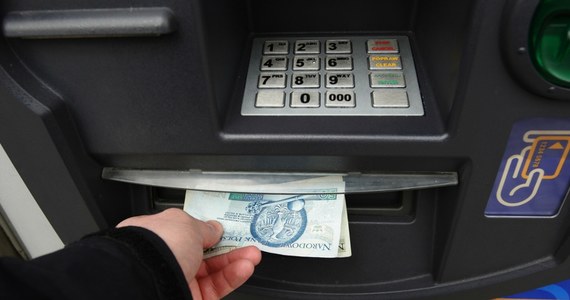 In October, domestic deposits increased by almost PLN 8 billion, simultaneously moving from term deposits to current accounts. We have zero rates so what could be expected. What surprised me was the increase in money in circulation.
Poles in crisis prefer to have more money
/Stanisław Kowalczuk /Eastern news
In October, a total of PLN 12 billion was added to bank deposits, of which PLN 7.5 billion was set aside by households and companies less than PLN 4 billion, according to data provided by NBP on the money supply.
However, it is not the biggest surprise that we have set aside in the banks, but it is the amount of money that we have kept and kept in the most traditional pocket money that we have removed.
– The most surprising thing is the increase in cash around PLN 8 billion. This is the largest increase since May. Of course, in March and April, after the pandemic broke out, it was much bigger, but we see a clear correlation that when restrictions are imposed we start accumulating money. This is probably related to less mobility, we leave the house less often and take out less money, but in larger amounts. As a result, we have more physically, Adam Antonia, an analyst at Pekao, told Interia. At the same time, it attracts another amazing phenomenon.
In times of calming situation, these funds are not returned to the banking system and the value of money in circulation since the beginning of the year has increased by more than PLN 74 billion. It's a record number. It can also be affected by the increase in cash settlements. He believes we can expect a further increase in cash in November as a result of the announcement of further cuts.
Deposits of bank houses are growing month by month, adding PLN 7.6 billion in October and PLN 70 billion from the beginning of the year.
– This is not a surprise, even considering the zero interest rate, because families keep funds in banks not for interest, but for security – says Antonia.
However, the structure of deposits is changing, as the current account accounts for a significant increase in term deposits at the same time. The reason is simple, there is no incentive to freeze in an unprofitable deposit.
– The alternative is cash, but it would become "attractive" if negative interest rates for households were introduced, and central banks would be afraid of such a scenario – says Adam Antonia to Interia.
The growth rate of household deposits is similar to last year, so there is nothing extraordinary here. – The situation is completely different in the case of companies that had a large increase in deposits after the first wave of public aid, especially from the PFR Financial Shield, and a large part of these funds is still in the accounts of companies, at least at a unified level. be – warns analyst Pekao.
Since the beginning of the year, corporate deposits have increased by PLN 60 billion, and in October alone by PLN 3.8 billion.
Monika Krześniak-Sajewicz
Business INTERIA.PL on Twitter. Come with us and read the economic news