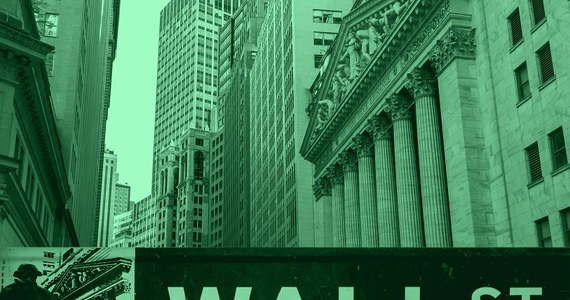 The Wall Street session ended with a significant increase. For the first time in history, the Dow Jones Industrial Average exceeded 30,000 marks. point
Records on U.S. stock exchanges
/123RF / PICSEL
Investors believe that major risk factors such as the COVID-19 pandemic and the US election could diminish their impact.
The Dow Jones Industrial Average closed 1.54%. The S&P 500 rose 1.62 percent to 30,046.24 points. 3,635.41 points This index, like the DJI, set a new historical high at the end of the day. Nasdaq Comp. added 1.31 percent. Up to 12,036.79 points Historically the Russell 2000 small business index is also high, which closed the day at 1,850.30 points.
– We have another example in the market and the whole economy went from bottom to top in March. While 30,000 points isn't much more than 29,999 points, there's something special about reaching this milestone, said Ryan Detrick, chief market strategist at LPL Financial.
"Investors are ignoring potential risks in the near future and relying on vaccine optimism only in conjunction with positive U.S. political developments," added Craig Erlam, OANDA's Chief Market Analyst.
Counting from the beginning of November, the Dow Jones has already gained more than 13%, the highest monthly rise since 1987. The S&P 500 and Nasdaq are up 11% and 10%, respectively, in November. plusak. It may be the best month since April for these two indices.
The General Services Administration (GSA), which provides support to other U.S. federal agencies, began the process on Monday in handing over to President-elect Joe Biden. This was reported by GSA chief Emily Murphy.
"I'm sure we'll win the fight." However, in the interest of the country, I signaled to Emily Murphy and her crew to begin transferring power. I promised my team to do the same – President Donald Trump wrote on Twitter.
He earned more than 4 percent from Chevron companies. After more than 3 percent. increased by banks such as JPMorgan Chase and American Express.
Best Buy shares fell more than 6 percent, despite earnings of $ 2.06 per quarter. it was expected to be against $ 1.70
Dollar Tree quotes grew by more than 10%. the company said Q3 earnings per share were $ 1.39. expected against $ 1.15
President-elect Joe Biden is in the process of completing his cabinet. According to media reports, Janet Yellen has been appointed Secretary of the Treasury. If the Senate approves her nomination, Yellen will be the first woman to fill that position.
Yellen was already the first female president of the U.S. Federal Reserve. He served in office from 2014 to 2017, and Trump nominated outgoing Presidential candidate Jerome Powell as the outgoing Vice President of the Faith after his first term.
Analysts point out that the progressive wing of the Democratic Party expects to select a person with a more critical view of Wall Street, such as Senator Elizabeth Warren or Dream. Bernie Sanders, after it became clear that Democrats would not win a large majority in the Senate.
"Janet has a great reputation, she has a lot of experience in the work of the Fed. I'm not surprised that the markets respond favorably because this option is reassuring, especially because of the challenges we face, such as avoiding double. Recession and economic recovery in COVID-19 cases in the face of the rise, "wrote UBS CEO Alli McCartney.
"I think Janet Yellen is a strong person who is not involved in the U.S. party conflict, and that's what Biden is looking for," said Tom Block Fundstrat Global Advisors strategist.
Antony's office will be staffed by Secretary of State J. Blink and Head of the Department of Homeland Security Alejandro Mayorkas.
The U.S. consumer confidence index fell to 96.1 points in November. 101.4 points versus a month earlier, after correcting from 100.9 points. – According to the report of the Conference Board. 98 points are expected
Business INTERIA.PL on Twitter. Come with us and read the economic news