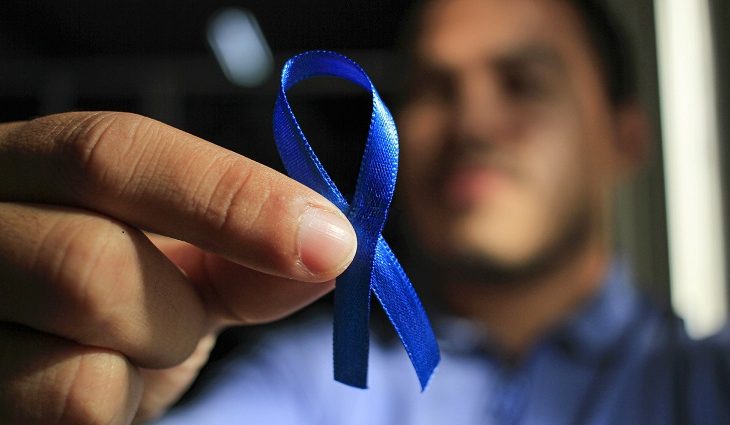 The State Department of Health (SES) is continuing with the Blue November Campaign to raise awareness of the importance of Men's Health Care. Data from the Ministry of Health indicate that male mortality rates in Mato Grosso do Sul are the highest in the country due to penile, prostate and oral cancers.
On Tuesday, November 24, there will be live discussions about vascular disease and mental health. "Did you know that vascular disease also affects men?" is the subject of an interview with Dr. Marília Lomonoco Galhardo. "Mental Health and the Men's Population: Prevention and Care Strategies" will be the talk with Dr. Patrícia Arakaki Marques.
Life can help the website telessaude.saude.ms.gov.br/forms/participe.
Cancer in men
According to estimates by the National Cancer Institute (Inca), 65,800 men should be diagnosed with prostate cancer this year. The disease ranks first in Brazil and mainly affects men over 45 years of age.
Mato Grosso do Sul estimates that 1.1 thousand new cases appear every year per 100 thousand inhabitants.
Another rare type of cancer is a tumor in the penis that affects men over the age of 50, although it can also affect younger people. This disease affects 2% of all cancers in men. The Cancer Mortality Atlas recorded 454 cases in the country in 2018.
Oral cancer (also called cancer of the lips and oral cavity) is a malignant tumor that affects the lips, oral structures, gums, cheeks, roof of the mouth, tongue (especially the edges), and the region below the tongue. It is more common in men over 40 and most cases are diagnosed in the advanced stages. According to the Incas, 11,180 of the 15,190 new cases registered this year are expected to affect men.
Fernanda Lamera for SES Men's Health Technician The significance of Blue November goes beyond prostate cancer, precisely because men are more prone to health problems. "This campaign aims to see the human being as a whole, drawing society's attention to the importance of disease prevention, breaking taboos and offering an improvement in the quality of life. It is important to raise awareness among health professionals about the reception and reception of men in primary and secondary care ".
Mortality from penile cancer in Mato Grosso do Sul is 0.57%, prostate 17.19% and mouth 4.63%. The SES recommendation is that all men over the age of 45 should undergo preventive tests to detect changes, especially in the prostate. Those with risk factors, such as family history of prostate or breast cancer, and black men are encouraged to get tested from the age of 40.
The National Policy for Comprehensive Care for Men's Health (PNAISH), developed by the Ministry of Health, develops policies with states and municipalities to develop preventive actions against diseases that may affect men's health. In addition to campaigns that care for cancer prevention, cardiovascular disease is also seen, as is the importance of eating well.
Blue November
Blue November is an international movement created to raise awareness of prostate cancer and to make men aware of the importance of early diagnosis. Founded in 2003, November was chosen as November 17, the world day to fight prostate cancer.
However, for the Ministry of Health, this month has been a good time to raise awareness among men and health professionals about sociocultural factors related to manhood and disease in terms of self-care and comprehensive care. All communications are based on the promotion, protection and prevention of comprehensive health care.
Source: Portal do MS