The Copernicus Sentinel-6 satellite launched the SpaceX Falcon 9 rocket launched from Vandenberg Air Force Base (USA) this Saturday to provide a new view of and control of the ocean's topography.
With the participation of the Portuguese company Critical Software, located in Coimbra, in terms of "software" and system, the satellite was named "Copernicus Sentinel-6 Michael Freilich" in honor of the former director of the bridge department. NASA Earth Sciences will measure changes in sea level, provide data on oceanography, meteorology, and ultimately protect Earth's life as sea levels rise.
"I am very proud to see the Copernicus Sentinel-6 take off tonight and I know that along the way there is a worrying trend in sea level rise that is so necessary to measure the sea level measurements needed to measure its sea level." , stated in a statement Josef Aschbacher, Director of Earth Observation Programs at the European Space Agency (ESA).
According to the ESA that led the project, these measurements will help to understand the changes taking place in coastal areas and help them make decisions to implement appropriate policies to sustain climate change. the most vulnerable communities are protected.
Over the last three decades the 'French-US Topex-Poseidon' and 'Jason' missions have served as a reference and, along with previous ESA, ERS and Envisat satellites, the current CryoSat and Copernicus Sentinel-3, showed an average increase of 3.2 millimeters per year. that it was sea level. In recent years, the average annual growth rate has been 4.8 mm.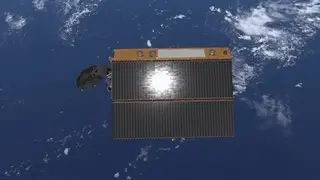 Now in orbit, Copernicus Sentinel-6 Michael Freilich will extend this data set to climate studies. The mission consists of two identical satellites launched sequentially.
Five years later, Copernicus Sentinel-6B will be launched to take charge. The mission will ensure the continuity of the data in its entirety until at least 2030.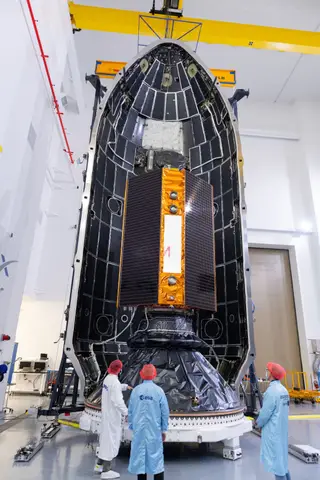 The satellite carries a radar altimeter, which works by measuring the time it takes for the radar pulses to return to the Earth's surface and satellite. Combined with accurate satellite location data, altimetry measurements give the height of the sea surface.
The satellite instrument package also includes an advanced microwave radiometer that measures the amount of water vapor in the atmosphere that affects the speed of the altimeter's radar pulses.
Sentinel-6 is part of the European Union's Copernicus mission family. Its implementation is the result of a collaboration between the European Commission, ESA, Eumetsat, NASA and NOAA, with the contribution of the French space agency CNES.
"We welcome this new arrival in the EU Copernicus Sentinel satellite fleet. The Copernicus Sentinel-6 Michael Freilich will provide better products and information on the oceans and atmosphere to improve daily life. The arrival of this satellite is another success for Copernicus, Europe, for all mission partners and for the whole world, "said Timo Peson, the European Commission's Director-General for Defense and the Space Industry. , Cited by ESA.
Source link