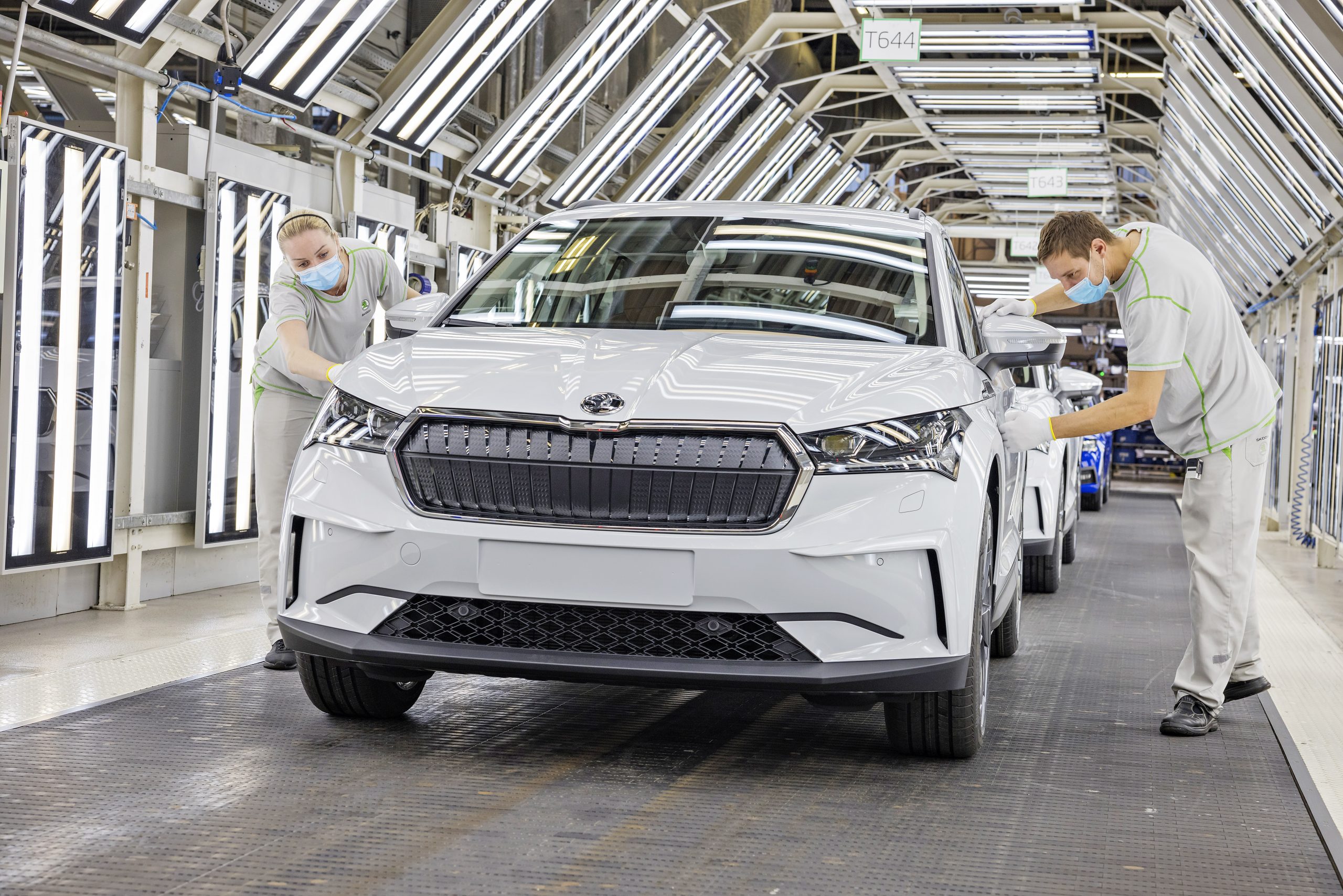 Skoda Enyaq iV has entered production. Mlada is the company's first electric SUV in Boleslav. The Czechs estimate that 350 units will leave the doors of Octavia and Karoq, which are still under construction, every day.
GALLERY PHOTO
The new Skoda Enyaq iV is based on a modular MEB platform developed by the Volkswagen Group. It is the first Skoda model designed solely as an electric SUV model. Thus, the production involves completely different processes used for conventional propulsion machines.
Skoda has invested 32 million euros in the Mlada Boleslav production center to build models based on the MEB and MQB platforms in the same assembly line. The manufacturer adapted the plant building and redesigned the technologies used to transport the components. Skoda has also implemented additional safety measures in the area where electric vehicle batteries are handled and has installed thermal imaging cameras. They control the temperature and turn it on automatically if the alarm goes up.
The Czechs expect to build up to 350 Enyaq IV, Octavia and Karoq units per day.
Skoda Enyaq IV, sustainable production
The new Skoda Enyaq iV is available with three batteries and five versions. The top two versions are equipped with two electric motors, the second located on the front axle. Depending on the selected battery, the WLTP test cycle can reach 536 kilometers.
For the electric model cabin, Skoda uses eco-friendly materials such as wool and leather dyed with natural extracts.
The Enyaq iV is also Skoda's first model to be equipped with an Augmented Reality Head-up Display.
Skoda has trained more than 16,000 employees, collaborators and suppliers to work at the highest level in the field of electromobility.
Customers can order the car from the first part of next year.