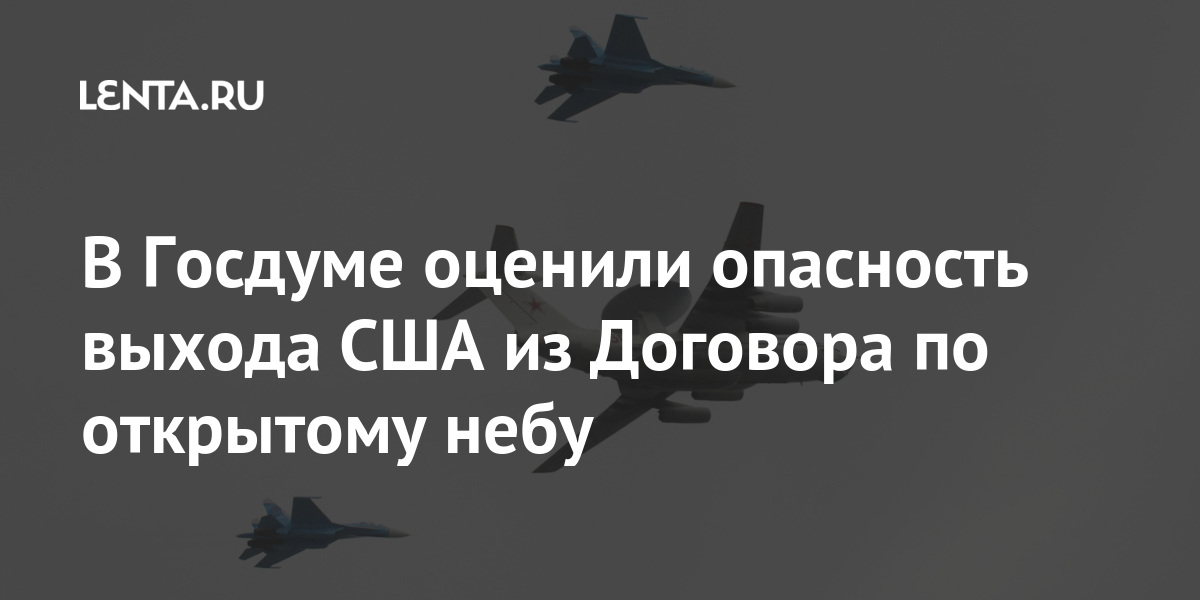 The US withdrawal from the Open Skies Pact will not be dangerous for Russia, but it is worrying, said Anton Morozov, a member of the State Duma's international affairs committee. On Sunday, November 22, the word given informs RT.
"In my opinion, in a practical way, this will not harm the security of the Russian Federation, as now military infrastructure monitoring systems are used based on satellite technologies," Morozov said.
At the same time, the MP believes that breaking the agreements related to the security framework indicates a decrease in trust between the main actors. "This, of course, raises some concerns about global security," Morozov concluded.
Earlier, Kremlin spokesman Dmitry Peskov called it unfortunate for the US to withdraw from the treaty and said that without the American side the document could not become viable. The Foreign Ministry, meanwhile, said Washington, after canceling the agreement, hopes its allies will block Russian observation flights from U.S. military installations in Europe and at the same time share photo material with Russian territory with the American side. This situation is unacceptable for Moscow.
The Open Skies Treaty was signed in 1992. According to the document, participating countries may conduct crawl flights across each other's territory to monitor compliance with existing agreements on military activities and arms control.
Source link