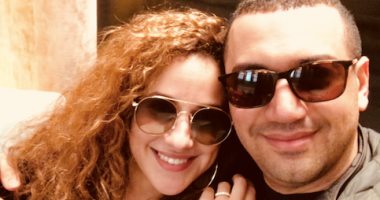 Muaz Masoud, the Islamic preacher, praised his wife, Cheri Adel, in "The Roaring Darts".
"The creative director of the creator, Sheri Adel, and the founder Walid Fawaz, and all the heroes of the work, are a good example of presenting spectacular moments," he said.
"We are members of partners, authors, directors, production groups and channels, and we present a series of artists that compete with creativity to produce artistic works aimed at terrorist groups, to clarify their contradictory ideology, to gain freedom and establish a human message.
It must be said that the preacher Moez Masoud married the artist Sheri Adel in the middle of July last year and the announcement and presentation of new weddings.