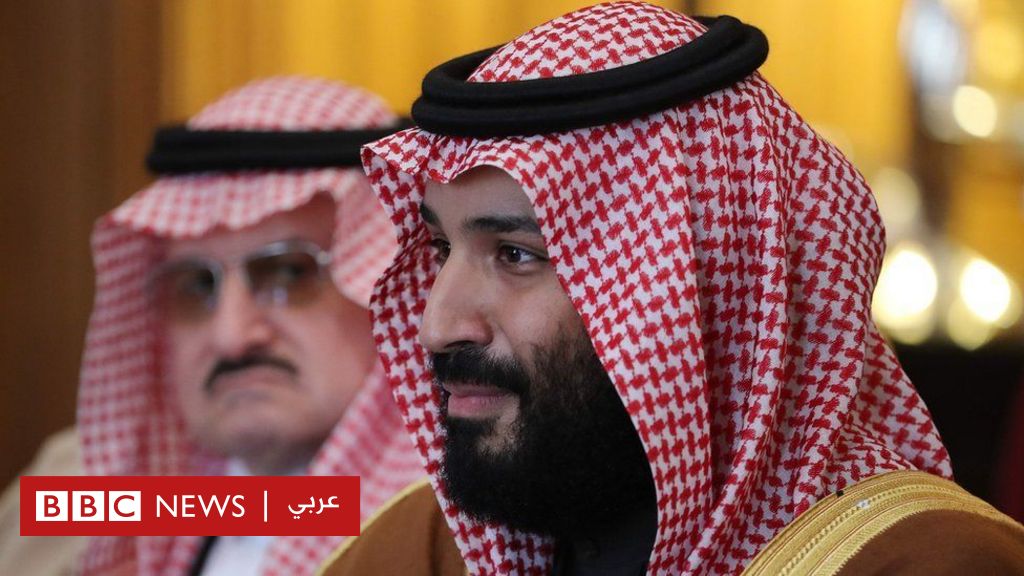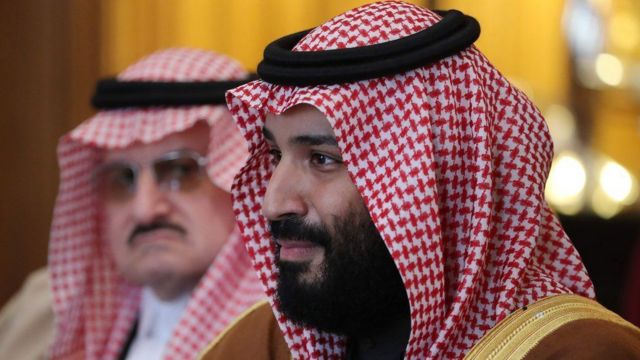 The report on the human rights history of Saudi Arabia and the report on the sexual and physical abuse of women activists in prison, the conflict in Ethiopia and the Covid-19 to prevent nose sprays are among the most notable issues published by British newspapers on Sunday.
It is initially a report by The Independent and Maya Oppenheim, a reporter for women's issues, entitled "Women Entrepreneurs and Political Prisoners Who Have Been Sexually Assaulted, Tortured, and Executed by Saudi Activists".
The author says in a report by a human rights group that women's rights activists and political prisoners have been sexually assaulted and tortured and killed in prisons in the Kingdom of Saudi Arabia.
A report shared with The Independent alone says 309 political prisoners have suffered human rights violations since 2017 when Prince Mohammed bin Salman became the kingdom's top prince.
The Grant Liberty Foundation for Human Rights, which prepared the report, said some inmates had died as a result of crimes committed when they were nine years old.
The report says 20 prisoners were arrested for political crimes committed as children, five of whom have already been executed and another 13 with the death penalty.
The report, which organizes the G20 summit in Saudi Arabia, states that 27 women prisoners are women rights activists, six of whom have been sexually assaulted.
Loujain Al-Hathloul, a Saudi women's rights activist who has been on hunger strike for more than 20 days, said she had suffered torture and sexual assault in prison.
"My sister is an award-winning women's rights activist, has been nominated for the Nobel Prize and is being celebrated around the world," said Lina Al-Hathloul Loujain's younger sister.
"Except for the house in Saudi Arabia, it is in a high-security prison. In prison my sister was tortured, humiliated and sexually assaulted. While Saudi women cannot speak safely, it is the duty of the international community to raise their voices on their behalf," she added.
The author says Amnesty has called on G20 leaders to demand the immediate and unconditional release of Loujain, Nassima Al-Sada, Samar Badawi, Nouf Abdel Aziz and Maya Al-Zahrani, who were arrested in 2018.
"The G20 summit is very important for the Saudi authorities: it is a moment for them to push the reform agenda into the world and show that their country is open to business," said Amnesty International's Lynn Maalouf.
Meanwhile, the real reformers in Saudi Arabia are behind the barriers. Rather than join the Saudi government's narrative that seeks to whitewash the kingdom's human rights record, G20 leaders should use this summit as an opportunity to defend courageous activists who have struggled to make a real commitment to women's empowerment. Their freedom. "
Adam Coogle, a spokesman for Human Rights Watch, told the newspaper that the G20 presidency has given the government of Crown Prince Mohammed bin Salman "decent international status".
He added, "It comes at a time when Saudi Arabia imposed the most severe and widespread repression of civil and political rights in modern Saudi Arabian history."
Fears of a long and bitter war in Ethiopia
We turn to the Observer newspaper and Jason Burke's report "The confidential United Nations report shows the fear of a long and bitter war in Ethiopia."
The writer says a confidential UN report revealed that Ethiopian national forces have strong resistance and a long "war of attrition" in northern Tigray.
He added that capital officials in Addis Ababa have repeatedly claimed that major cities are safe, that army-deployed paramilitaries and militias continue to fight to clear and secure land. Highly armed regular forces continued to advance on the Tigray.
The author believes UN documents and a dozen interviews with collaborators from other international organizations provide an overview of the struggles so far, and says they raise international concerns that "a two-week conflict will make the longest, wildest and most unstable fight one of the most dangerous." Regions in Africa are fragile.
The writer says it is difficult to obtain and confirm the information because relations with Tigray have been reduced and journalists are banned. However, reports indicate hundreds, possibly thousands of dead and many others displaced. More than 36,000 people fled to nearby Sudan.
Nose spray to protect against Covid 19
In the Mail on Sunday, we read a report by Joe Pinkston about a potential drug to protect against Covid 19. The report says there may soon be a nasal spray that can protect you from Covid 19 infection for up to 48 hours.
Laboratory research has shown that the Corona virus inhibits its ability to bind to human cells.
According to the report, "the spray has two main components, carrageenan and gelana, both of which are used as thickening agents in the food sciences."
Since the ingredients are already approved for human use, the developers said the product is ready for use as soon as the salads get the green light.
Source link