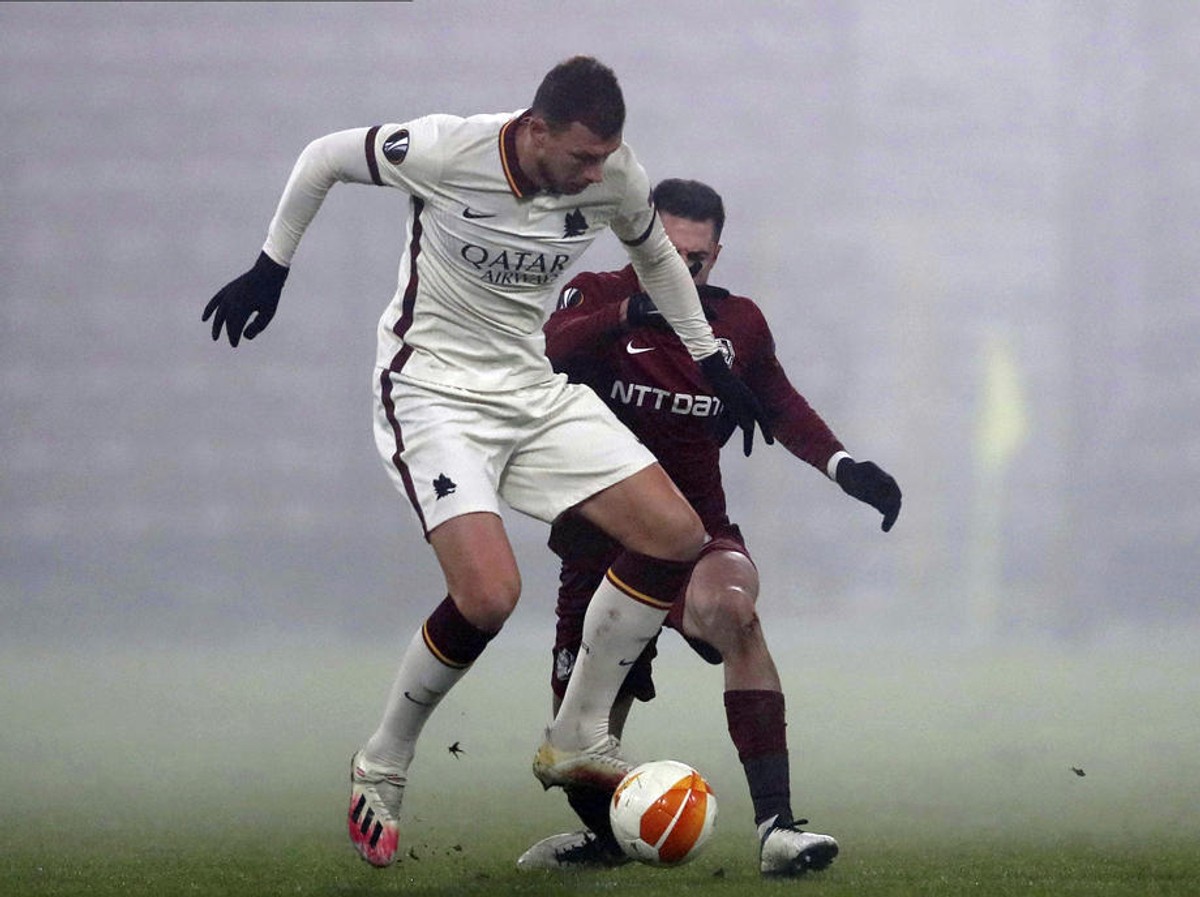 In the first leg of the Europa League, 11 matches were played, and some teams have secured a place in the knockout stages.
In the second quality of the European competition, the spring will take on Roma, Slavija from Prague and Bayer from Leverkusen.
Roma beat Cluji 2-0, Croatian Debeljuh scored an own goal early in the second half, and then the reserve team resolved the winner's question.
Mkhitaryan forced a penalty which turned Vereta into a winner. Slavia was better than Nice in France with 3: 1, and the German representative celebrated against Hapoel Beersheba with 4: 1.
Tottenham are one step away from the sixteenth final. Mourinho played a combined team against Ludogorets, and the Reserves came back with a credible 4-0 victory as the Spurs approached the spring of Europe. To verify this goal, they need a point in the next round to LASK. And neither does he, if they play a draw at home in Antwerp in the last round.
EUROPEAN LEAGUE, DAY 4
AEK – Zorja 0: 3 (0: 0)
(Gromov 61, Kabaev 76, Yurchenko 86p)
Braga – Leicester 3: 3 (2: 1)
(Elmusrati 4, Paulinjo 24, Franserhio 90 – Barns 9, Tomas 79, Vardi 90 + 5)
CSKA Moscow – Fejenord 0: 0
CSKA Sofia – Young Boys 0: 1 (0: 1)
(Ensame 34)
Ghent – Red Star 0: 2 (0: 1)
(Petrovic 1, Milunovic 58)
LASK – Antwerp 0: 2 (0: 0)
(Refaelov 53, Gerkens 83)
Liberec – Hofenhajm 0: 2 (0: 0)
(Baumgartner 77, Kramaric 89p)
Lil – Milan 1: 1 (0: 0)
(Bamba 65 – Kastiljeho 46)
Maccabi Tel Aviv – Villarreal 1: 1 (0: 1)
(Pesic 47 – Baena 45)
Actors – Arsenal 0: 3 (0: 0)
(Pepe 50, Nelson 55, Balogun 83)
Karabag – Sivaspor 2: 3 (1: 1)
(Zubir 8, Matic 51 – Kone 40p, 79, Kajode 58)
Sparta Prague – Celtic 4: 1 (2: 1)
(Hancko 27, Julis 38, 80, Plavsic 90 + 4 – Eduard 15)
Wolfsberger – Dinamo Zagreb 0: 3 (0: 0)
(Majer 60, Petkovic 75, Ivanusec 90 + 1)
AZ Alkmaar – Real Sociedad 0: 0
B. Leverkusen – Hapoel Beer Sheva 4: 1
Cluj – Roma 0: 2
Dundalk – Rapid Vienna 1: 3
Granada – Homily 2: 1
Napoli – Rijeka 2: 0
Polita – Slavia Prague 1: 3
PSV – PAOK 3: 2
Rangers – Benfica 2: 2
Standard – Leh 2: 1
Tottenham – Ludogorets 4: 0
Video: Njegos Petrovic's shot in the Ghent – Red Star match