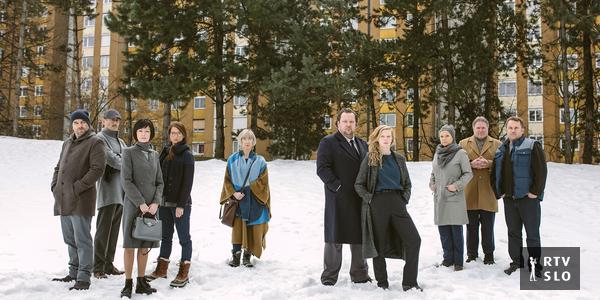 You can watch the first episode on YouTube on the MGL channel today at 20:00 Memory gaps, Had a stage premiere in May 2018, the director Nine Šorak. The story will be unraveled in the next three weeks.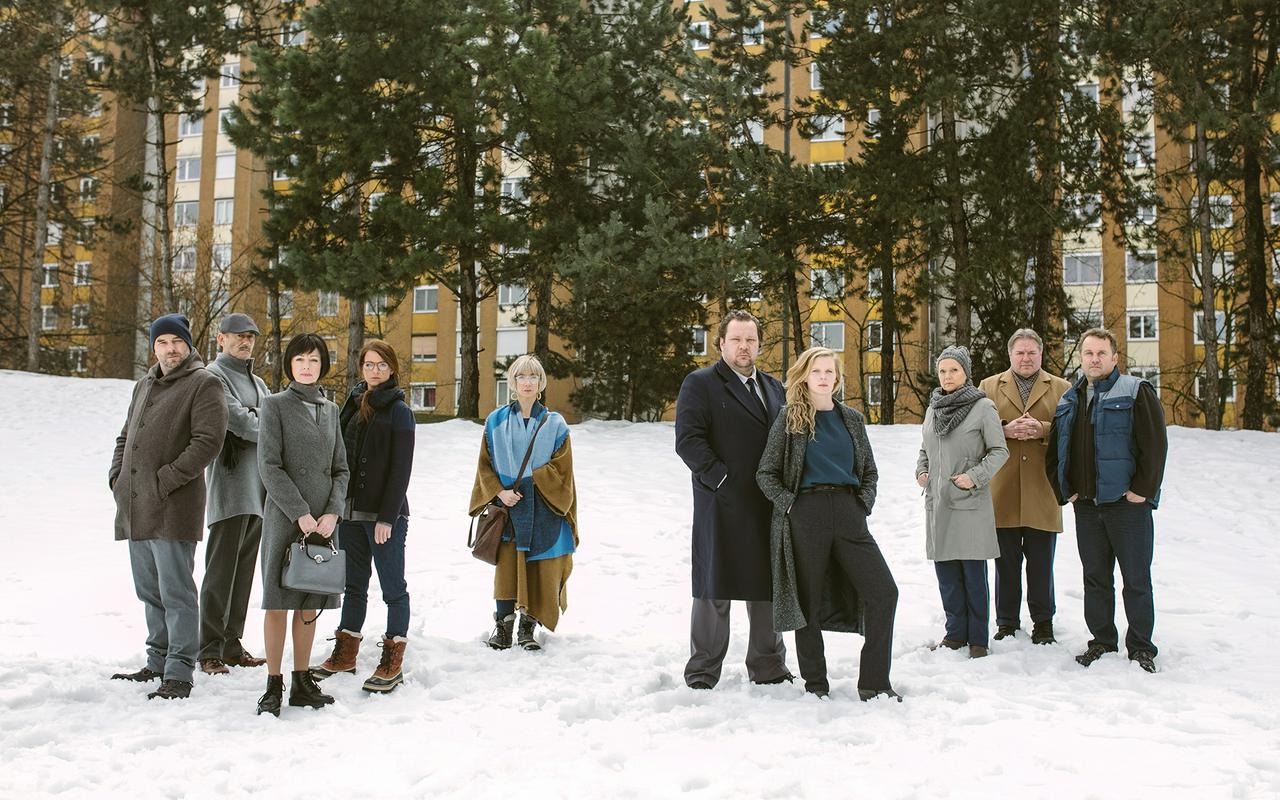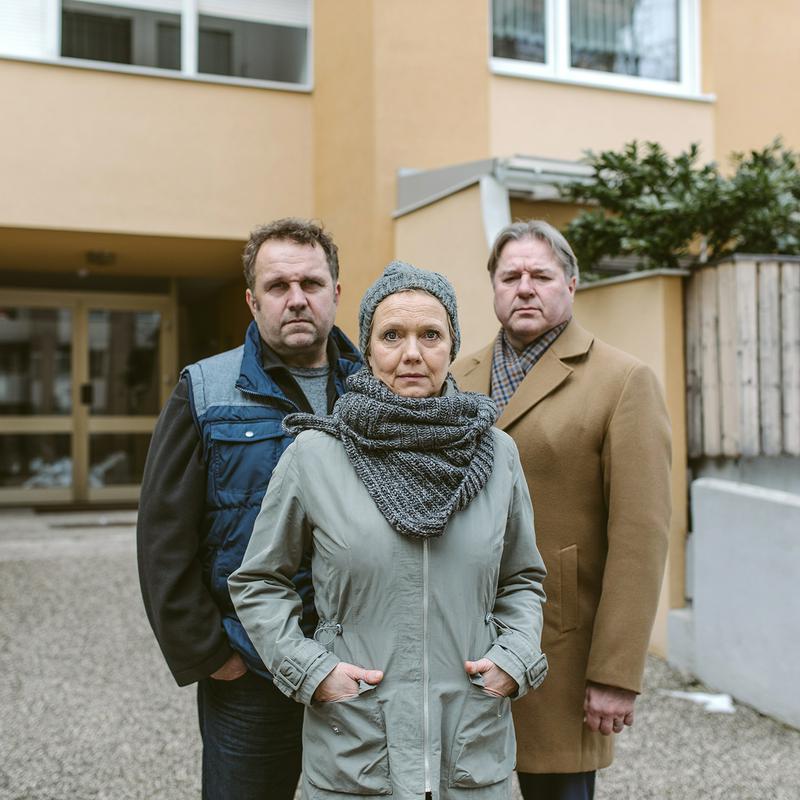 The author of the text, Barbara Zemljiček, followed the example of a series of quality crimes from abroad Luther, Bron / Most, Fargo, Broadchurch, Lie in Happy Valley, They wrote in MGL.
We get into the story and the media: it's the year 2003. The well-known 16-year-old Teja disappears one day after school. Three weeks later, he is found dead in a ditch. At the heart of the story are family relationships set in blockchain and middle-class environments, pre-guilty judgments, lies, media lynching, especially in smaller Slovenian communities, racial, religious and sexual intolerance, dependency, personality trauma. , the issue of corruption and responsibility.
Actors Maruša Majer in Jette Ostan Vejrup they were awarded for their role in the play: Maruša Majer received the Prešer Fund Award, Irena Novak also received the Memory Gap film, and Jette Ostan Vejrup received the Dnevnik Award for outstanding artistic achievements in MGL, including the role of Birgitta Mrak.
In addition, they also appear in the game Lotos Vincenc Sparovec, Jozef Roposa, Gaber K. Trseglav, Bernarda Oman, Boris Ostan, Ana Dolinar Horvat, Mojca Funkl in Primož Pirnat.
They will also prepare rehearsals for those who come late, who will be on schedule every Monday. The first iteration will be on the program on November 30th. The recording of the performances will only be shown on the announced show on Saturdays and Mondays at 8pm, MGL has warned. They explained that recordings of performances are created for the first internal archive use and therefore cannot replace live viewing in all their diversity and quality.

In the company of theatergoers, even though we can't go to the theater
At the same time in MGL busts more new conversations No games Viktorija Bencik added a dialogue between actors and friends Emeršič and Leno Hribar. On Friday, December 4, they will publish a talk between Primož Pirnat and Lotos V. Šparovec.
Starting Friday, the new season of Maskless Conversations will also be available on social media. This time it includes an interview with the champion Borisom Ostanom, Prepared by playwright Ira Ratej.
// Production steps of ECMA-262, Edition 6, 22.1.2.1 Array.from||(Array.from=function(){var r;try{r=Symbol.iterator?Symbol.iterator:"Symbol(Symbol.iterator)"}catch //IE11 polyfill if (!String.prototype.includes) { String.prototype.includes = function() { 'use strict'; return String.prototype.indexOf.apply(this, arguments) !== -1; }; }
// Cookie helper var cookieHelper = { getCookie: function(name) { var value = "; " + document.cookie; var parts = value.split("; " + name + "="); if (parts.length == 2) return parts.pop().split(";").shift(); },
setCookie: function(name, value, days) { var d = new Date; d.setTime(d.getTime() + 24*60*60*1000*days); document.cookie = name + "=" + value + ";domain=.rtvslo.si;path=/;expires=" + d.toGMTString(); },
deleteCookie: function(name) { cookieHelper.setCookie(name, '', -1); },
cookieExist: function(cookieName) { if (document.cookie.split(';').filter(function(item) { return item.includes(cookieName + '=') }).length) { //console.log('Cookie founded!'); return true; } return false; } }; // END: Cookie helper
// iProm (function(a,g,b,c){ a[c]=a[c]||function(){ "undefined"===typeof a.ipromNS?(a[c].q=a[c].q||[]).push(arguments):a.ipromNS.execute(arguments)}; var k=function(){ var b=g.getElementsByTagName("script")[0];return function h(f){ var e=f.shift();a[c]("setConfig",{ server:e}); var d=document.createElement("script");0-1){ cookieConsent = true; } var $sid = 'kultura'; var $ssid = ''; if($sid == ''){ $sid = 'default'; } if(cookieConsent == false){ $sid = 'safe'; $ssid = ''; } //console.log('rtvslo',$sid,$ssid); _ipromNS('init', { sitePath: ['rtvslo',$sid,$ssid], cookieConsent: cookieConsent }); // END: iProm
// Dark mode, Comments & Login if (document.cookie.indexOf('darkModeEnabled=true') != -1) document.body.classList.add('dark-mode'); if (document.cookie.indexOf('showComments=true') != -1) document.body.classList.add('show-comments-enabled'); if (document.cookie.indexOf('APISESSION') != -1){ document.body.classList.add('user-logged-in'); }else{ document.body.classList.add('user-logged-out'); }
// Mobile check var mobile = false; var mobile_xs = false;
var checkIfMobile = function checkIfMobile() { var w = window.innerWidth || document.documentElement.clientWidth || document.body.clientWidth;
w < 992 ? (mobile = true) : (mobile = false); // 992px = lg breakpoint w < 576 ? (mobile_xs = true) : (mobile_xs = false); // 576px = sm breakpoint }; checkIfMobile(); window.addEventListener("resize", checkIfMobile); // iOS standalone var isIos = function isIos() { var userAgent = window.navigator.userAgent.toLowerCase(); return /iphone|ipad|ipod/.test(userAgent); }; // Detects if device is on iOS var isInStandaloneMode = function isInStandaloneMode() { return "standalone" in window.navigator && window.navigator.standalone; }; // Detects if device is in iOS standalone mode var showIosNative = false; if (window.location.href.indexOf("show-ios-native") !== -1) document.cookie = "showIosNative=true"; if (document.cookie && document.cookie.indexOf("showIosNative=true") != -1) showIosNative = true; if ((isIos() && isInStandaloneMode() && mobile) || showIosNative) document.body.classList.add("ios-standalone"); // Facebook if(document.cookie && document.cookie.indexOf("cc_social=yes") > -1){ (function(d, s, id) { var js, fjs = d.getElementsByTagName(s)[0]; if (d.getElementById(id)) return; js = d.createElement(s); js.id = id; js.src="https://connect.facebook.net/sl_SI/sdk.js#xfbml=1&autoLogAppEvents=1&version=v3.1&appId=142347525793254"; fjs.parentNode.insertBefore(js, fjs); }(document, 'script', 'facebook-jssdk')); }