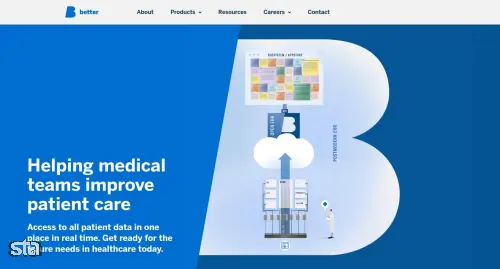 In addition to the solution for prescribing and distributing medicines electronically, Oxford will implement two other Better solutions, namely the Better clinical portal and the allergy module.
The OPENeP software solution reduces the possibility of errors, as the decision-making system verifies drug interactions and at the same time improves collaboration between health professionals, as all information about the patient's condition is available to all involved in the treatment process. When the new coronavirus epidemic occurred, e-prescribing also has the advantage of reducing the risk of infection.
OPENeP is a comprehensive electronic system already used in many hospitals in the UK, including the University Clinic Center in Plymouth, Taunton Hospital in Somerset, Wye Valley Hospitals in Hereford and Dartford and the world's oldest psychiatric institution in SLAM.
With its solution, Better is also in Switzerland, Australia and New Zealand, among others. In Slovenia, she was presented at the Ljubljana Pediatric Clinic, the Oncology Institute and the Intensive Care Unit of the Ljubljana Infectious Diseases Clinic.
The company helps transform health with open data platforms and along with digital solutions that enable healthcare organizations to better control data and work processes to improve patient care. That is, their platforms allow for the storage of health records at the hospital, regional, or country level, while at the same time being the basis for the development of digital applications that are easy to meet to meet the needs of the staff they work with.
More than 22 million medical records of patients or more than 1,500 hospitals in 15 countries are already safely stored on the platform.
Over three decades of technological innovation, Better has gained the trust of major health centers around the world, children and general hospitals, and research and other health organizations including the United Kingdom, Germany, Russia, Italy and the Netherlands, and Finland.
Source link