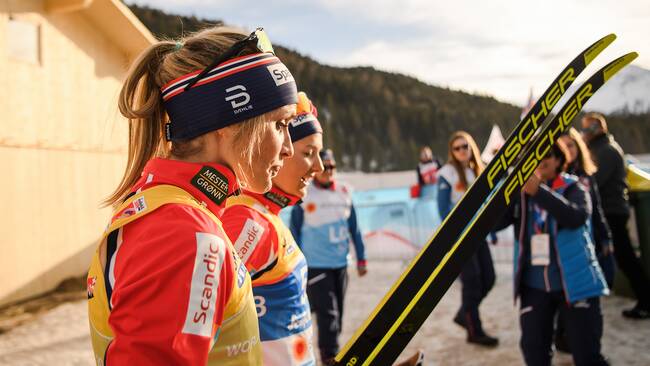 Terese Johaug's last stretch is not the most common one.
Did Frida Karlsson think about a 10-mile silver race tactically to go to Johaug?
– Yes, it's harder to find what we need to leave there, it's clear. So we need to think a bit more, says Norwegian lady Geir Endre Rogn SVT Sport.
So, did Frida drive change your regular layout?
– Yes, we see Frida yesterday that Therese would have a good chance of connecting to 5km.
If your tactics were behind the back door of the lock, did Frida make a fantastic second leg?
– No, but then we got a strong card (Östberg) and Therese we used there, and yet we used that card.
Sweden is most afraid of it
Norwegian management point is clear. You are most afraid of Sweden, not even a very strong Russian country.
– As we have seen here, Sweden is most afraid of it, but we have a strong belief that we must first reach the finish line.
If Stina Nilsson and Therese Johaug get a scenario that comes together at the same time. How do you see it later?
– Yes, then, Stina must have very good legs, she will finish well in Norway, says Rogn with a smile.
Source link