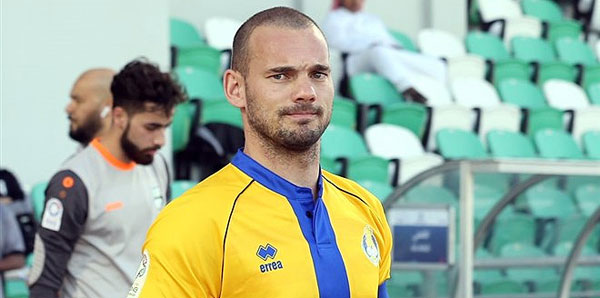 [ad_1]
Wesley Sneijder, former player of the Galatasaray football Qatar League, plays El-Garafe in soccer.
Wesley Sneijder's remarks stand out:
"My heart is still yellow-red"
"I left Turkey fans, I've lost the club and country since then. My heart is still red-haired. Great to me to talk to me. I lost fans. Galatasaray and supporters still in my heart. I'll be back Galatasaray now. He is a coach or footballer. Galatasaray I hope the Champions League is going to be a success. "
"I'll go back to Galatasaray"
"I'm going back to Galatasaray. I'm grateful to Fatih Terimori, who sent me to Fatih Terim Galatasaray. We're in close contact with him. UltrAslan is the best friend in the world, I like his work. They are in my heart."
Source: photo
[ad_2]
Source link