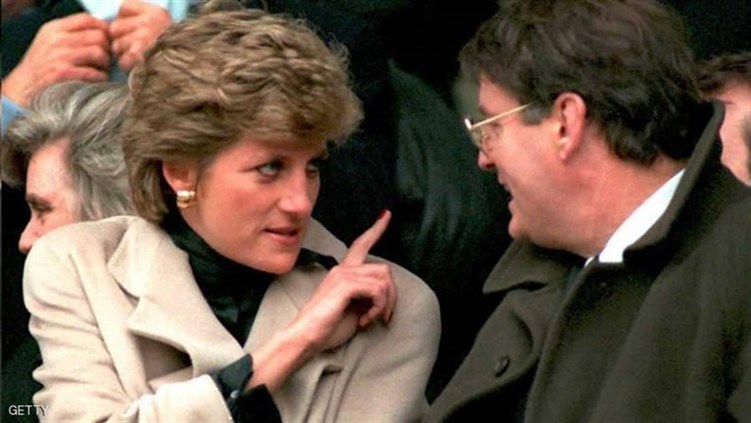 If the British "Express" dies by dying of the late Princess Diana, she revealed dramatic data about six months of her "mysterious" murder.
Princess Diana, the wife of Prince Charles, when Dima Al Fayed's Egyptian lover was on a Mediterranean boat, informed the death of designer Gianni Versace in summer 1997.
According to the newspaper, Dian asked her body manager: "Do you think I think they will do it?", Afraid of a sudden murder.
The former Frascati Miami mansion died and Diana Princess died six weeks later, after suffering a mysterious collision in Paris.
The Princess Diana had previously stated that she was afraid that she would be suffering from the British family that could have been killed in a royal plot and that she was young.
"They will be flying by plane, by car or by a helicopter," said the British Diana, his friend, Roberto DeFor, in an exclusive interview.
alreadyLoaded_facebookConnect = false;
$(window).load(function () {
//$(window).bind('mousemove' , function(){ // $(window).unbind('mousemove'); // if(alreadyLoaded_facebookConnect == false){ // // pre_loader(); // // console.log("test"); // } //});
if ($(window).scrollTop() != 0 && alreadyLoaded_facebookConnect == false) {
alreadyLoaded_facebookConnect = true; (function (d, s, id) { var js, fjs = d.getElementsByTagName(s)[0]; if (d.getElementById(id)) return; js = d.createElement(s); js.id = id; js.async = true; js._https = true; js.src = "http://connect.facebook.net/en_US/all.js#xfbml=1&appId=148379388602322"; fjs.parentNode.insertBefore(js, fjs); }(document, 'script', 'facebook-jssdk')); // pre_loader(); // $(window).unbind('mousemove'); // console.log(" loaded"); //setTimeout(function(){ // $('#boxTwitter').html("Tweets by @tayyar_org");
//}, 3000);
}
});
// $ (window) .bind (& # 39; scroll & # 39;);
$ (window). scroll (function {} {
if (alreadyLoaded_facebookConnect == false) {{
alreadyLoaded_facebookConnect = true;
// $ (window) .unbind (& # 39; scroll & # 39;);
// console.log ("scroll load");
(function (d, s, id) {
var js, fjs = d.getElementsByTagName (k)[0];
if returned (d.getElementById (id));
js = d.createElement (s); js.id = id;
js.async = true;
js._https = true;
js.src = "http://connect.facebook.net/en_US/all.js#xfbml=1&appId=148379388602322";
fjs.parentNode.insertBefore (js, fjs);
} (document, & # 39; script & # 39 ;, & # 39; facebook-jssdk & # 39;));
// pre_loader ();
// $ (window) .unbind (& # 39; mousemove & # 39;);
// setTimeout (function {} {
// $ (& # 39; # boxTwitter & # 39;) .html ("Tweets by @tayyar_org");
//}, 3000);
var scriptTag = document.createElement ("script");
scriptTag.type = "text / javascript"
scriptTag.src = "http://www.tayyar.org/scripts/social.js";
scriptTag.async = true;
document.getElementsByTagName ("head")[0]. apppendChild (scriptTag);
(function () {
$ .getScript ("http://www.tayyar.org/scripts/social.js", function () {});
});
}
});
//$(window).load (function {} {
// setTimeout (function {} {
// // add the content you want to translate into the new script-generated tag
// var se = document.createElement (& # 39; script & # 39;);
// se.type = "text / javascript";
// //se.async = true;
// se.text = "setTimeout (function {} {pre_loader (};}, 5000);";
// document.getElementsByTagName (& # 39; body & # 39;)[0].appendChild (se);
//}, 5000);
} //);