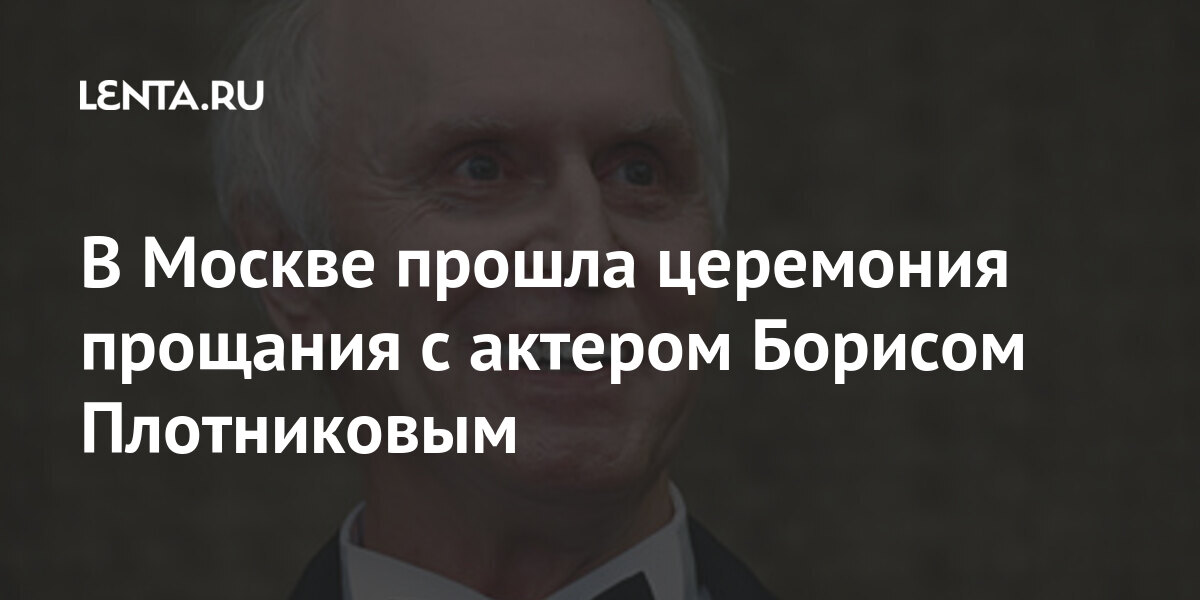 Actor Boris Plotnikov held a farewell ceremony at the Chekhov Moscow Art Theater on Saturday, December 5th. According to TASS, relatives, friends, colleagues of the artist and his students came to the civil funeral service.
The coffin with Plotnikov's body was installed on the main stage of the theater, with photos of the artist displayed behind the screen. Funeral services will be held at the Church of St. Nicholas Miracle Work in Troyekurov. The actor will be buried in Troekurovsky Cemetery.
Plotnikov's death was announced on December 2. The Rector of GITIS, who worked as a lecturer in the department, later said that Plotnikov became ill with coronavirus. The actor was 71 years old.
The most famous roles of Boris Plotnikov are Dr. Bormental in Vladimir Bortko's "Heart of a Dog" and Sotnikov's former professor in "The Rise." His last job was the role of Patriarch Job in the TV series "Godunov."
Source link