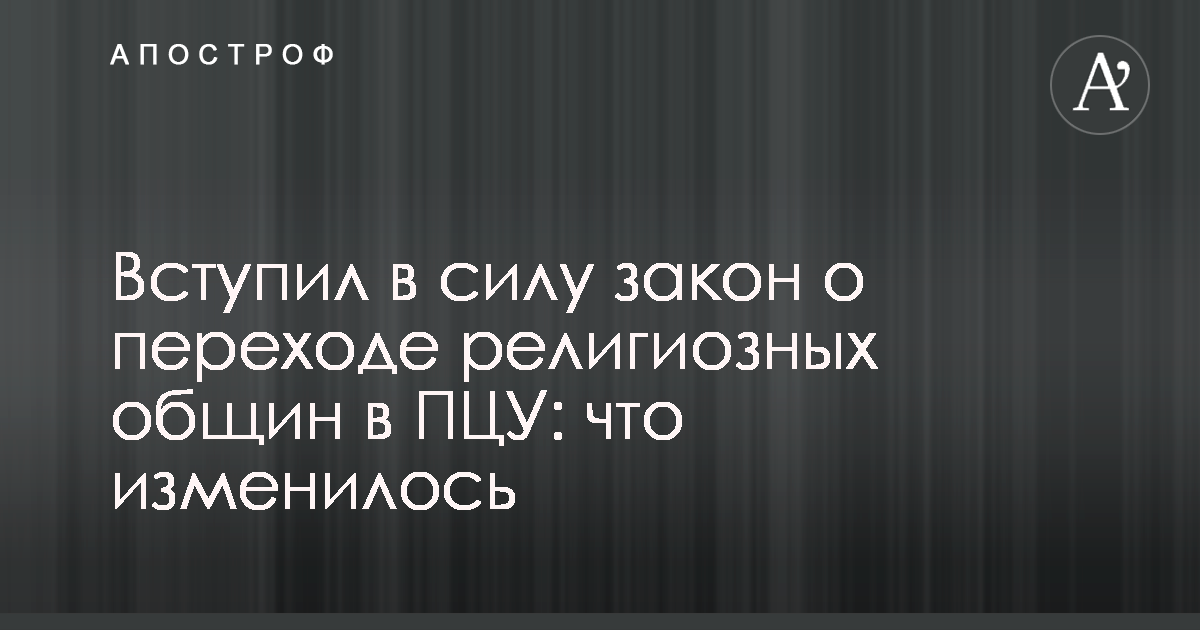 In Ukraine, the two-thirds vote casts on the subordination of religious communities, The Verkhovna Rada adopted it on January 17.
The document was published in the Ukrainian Bill on January 30 and the next day worked.
The law implies modifying the dependence of religious organization, by registering the new statute version or by changing the statute of the religious community.
The decision to change the subordination and the modifications or additions to the statute is carried out by a general meeting of a religious community to be called by members of these communities.
According to the law, the decision to change the subject and the appropriate changes in the report will be required at least two-thirds of the members of a community community to be recognized by the general authorize the Chilean general meeting.
They are the signatories of the community members that certify the decision to change this decision.
At the same time, one of the authors of Viktor Yelensky ("People in front"), initiatives do not simplify the transition of religious communities, but provides a legitimate tool for Tsenzor.
"The invoice offers the opportunity to go to the communities that want to go, previously it was difficult to assume that a community is gathered in a country and wants to go to this meeting, and the priest does not want to make meetings, which will unlock the situation Also, as a state that separates the Church, but religious rights and freedoms are forced, we do not have the right to interfere, "said the deputy of the people.
According to "Apostrophe". Previously Vinnitsa occurred Because of a large-scale brawl because of the transition of PCU's believers.