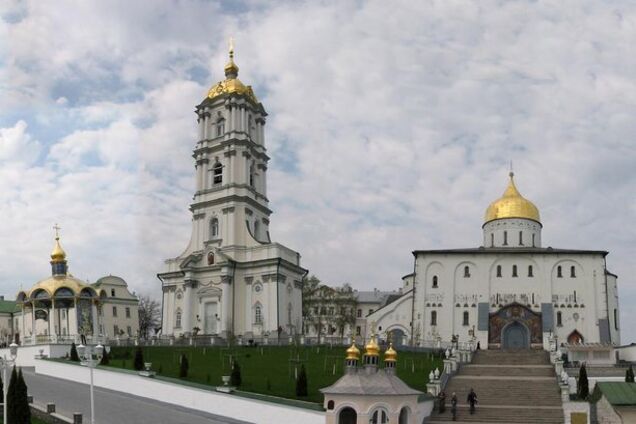 The Orthodox church of the Moscow Patriarchate will be able to recover the right to use Holy Dormition pochayev monastery, selected by the Ministry of Justice of Ukraine.
This was told in the air ObozTV PhD in Philosophy, Head of the Faculty of Religious History and Religious Sciences, Lyudmila Filipovich, Academy of Philosophy of the Academy of the Ukrainian Academy of Sciences. According to him, the priest of the monastery does not complain about the pressure of the authorities, but re-registration of the right to reuse.
"Levels like watches are from the state, and the Ministerial Council manages memoranda," he said. He has all the rights and interests of the people.
"We know that Pochaev Lavra's documents were mistaken. Against the law and procedure, the right to use the monastery of the Pochaev monastery was registered until 2050," recalled Philipovich.
According to the expert, "the Abbot of this monastery should not be said to be tightened on all sides, but it is still a matter for the preparation of documents and the right of the corresponding authorities". He did not exclude the UOC-MP from establishing a new contract.
"It is not the local authority that decides the fate of Pochaev Lavra, the Ministry of Culture, the Department of Religious Affairs, requesting the necessary documentation documents and complying with the laws … For example, if Kiev-Pechersk does everything that is needed by the Lab, it will not be expelled from that territory" , he affirmed the religion.
As Philipovich stated, Pochaev Lavra was in the Ternopil region in the spiritual care of flooding as "evident". "They carry ideas of anti-Ukrainian, but no one has been rough in the 27 years," he said.
Ask UOC MP whether or not to renew the right to read Lavra: "I'm definitely thinking about properly preparing the documents."

OBOZREVATEL has reported that the Ministry of Justice should leave the UOC-MP right to use the Pochayev Lavra (Ternopil region) Holy Dormition buildings.
As an answer, Arcipreste Nikolai Balashov, the Russian Orthodox Church Representative, said the decision of the Ministry of Justice in Ukraine has begun to "start the massive UOC-MP pressure".
Information show "Studio Explorer" show every day at 10:00 a.m. ObozTV.