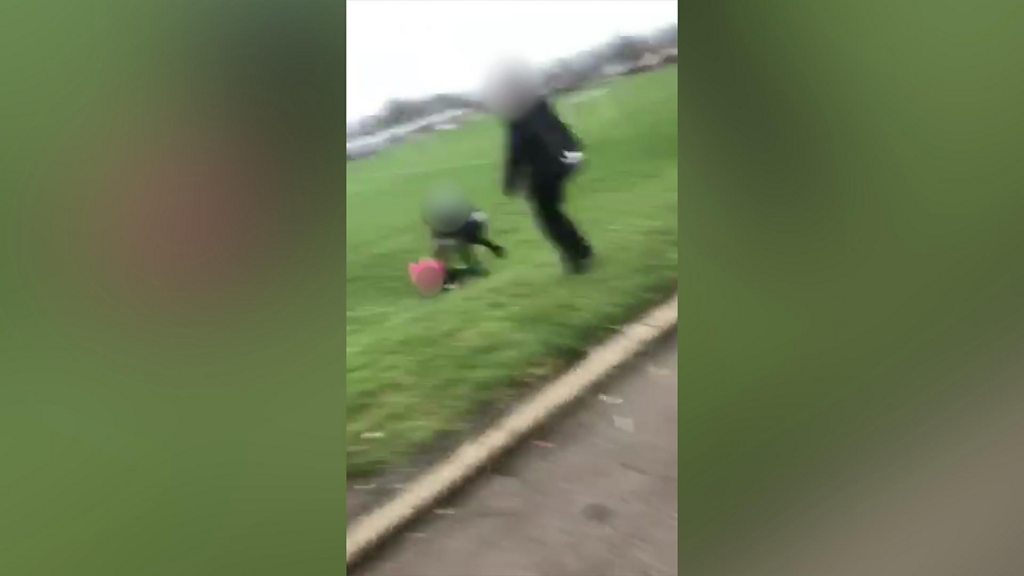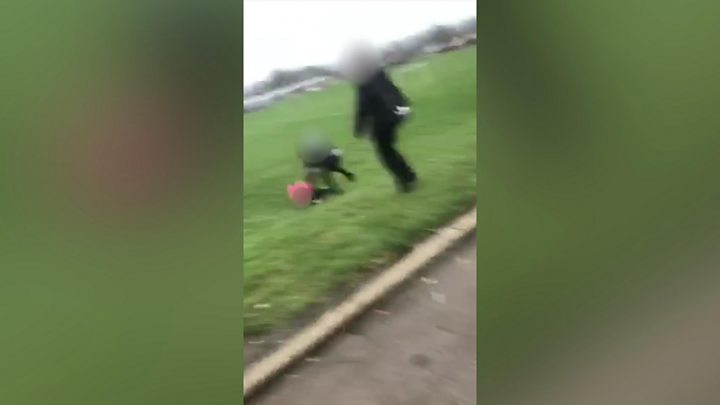 When a video emerged as a sister of a Syrian refugee innocent, his brother was allegedly attacked.
Traffic film shows a boy, 15, moving to the Earth at the Almondbury Community School in Huddersfield, West Yorkshire.
He's 16 years old to attack him.
Other video incidents are allegedly attacked by other boys' sisters.
The picture shows that the little girl has been behind her and is croaking grass.
At the end of the clip, it can fall on the ground.
In a statement, the West Yorkshire Police said: "We have noticed a video showing a girl who is internationally disliked by the Almondbury Community School.
"The incidents have not been reported to the police, but we are still helping with the girl's family."
The first video, the boy who was dragging on the ground while his face was fluttering, while on lunch on October 25, said West Yorkshire Police.
Father, who could not name legal reasons, said the BBC had left his son "unlikely psychologically."
"As a result of the video, my son breaks down," he said.
"He does not rely on his studies. He was telling me to wake up when sleeping awakens.
With the interview with ITV News, the boy said "I felt like I could not learn or do my homework".
In a letter sent to parents, Trevor Bowen said: "Student's safety and well-being are a number of priorities, and I assure you that this is a very serious situation."
An online subsidy page approved with grants from 15 year-old boys and their families for more than £ 100,000.
Source link